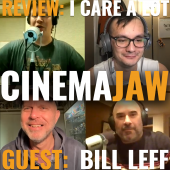 Update Required
To play the media you will need to either update your browser to a recent version or update your
Flash plugin
.
Reviewed: I Care a Lot
Trivia: Eddy Murphy Movie Trivia
Sponsored by: Overcast
Cartoons! Remember those things? Before computers changed the way we create, mostly for the better I think, people used to painstakingly animate by hand. Each frame is drawn and redrawn hundreds, thousands of times over to give 2d flat images life. Some new examples surely exist but the peak of the artform is now in the classics. This week on CinemaJaw, we take a look at classic animation, but we leave out Disney (as they are nearly a category unto themselves).
Joining us is a Cartoon Curator, Bill Leff!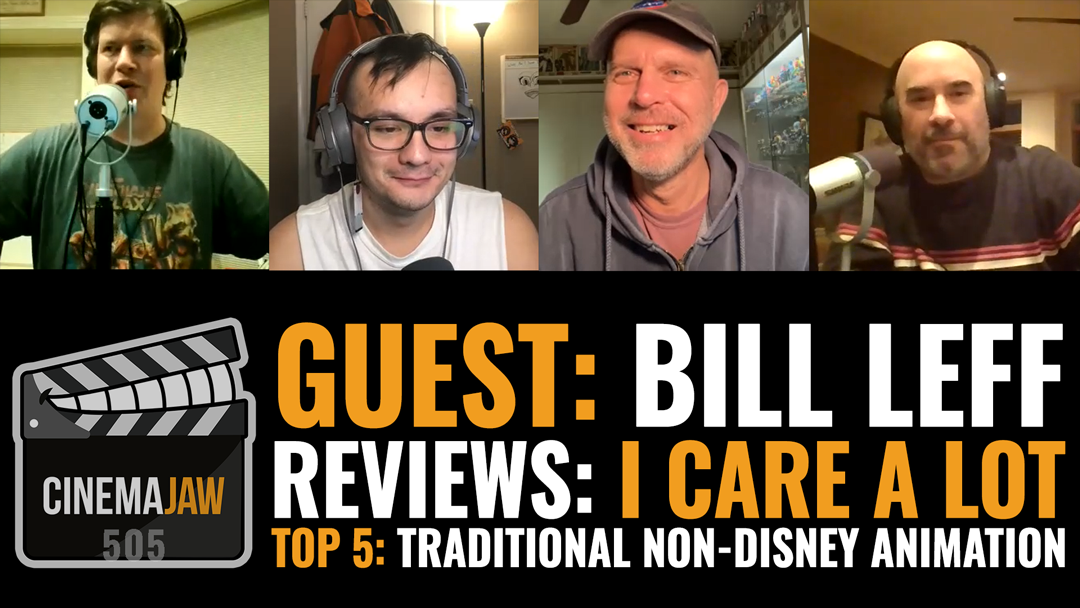 Bill is the host of a new cartoon tv show, Toon In With Me that airs on The MeTV Network weekdays at 7:00am ET/PT, 6:00am C. Bill is a pop-culture and classic TV fanatic who studied improvisation at Chicago's Second City Theater, performed stand-up comedy nationwide in clubs and on national TV, and is a popular Chicago radio personality. 
Toon In With Me will feature hosted, original live-action comedy segments wrapped around the classic characters of Warner Bros. Merrie Melodies and Looney Tunes animated theatrical cartoon shorts, including Bugs Bunny, Daffy Duck, Porky Pig, Tweety, Road Runner, along with cartoon shorts featuring Tom & Jerry, Popeye and more. Inspired by the hosted cartoon TV shows of the past blending nostalgia, fun, charm, comedy and the classic cartoons we all know and love, reimagined with new, original, live-action characters.
Top 5 Traditional Non-Disney Animation
Matt:
5.) The Hobbit
4.) The Last Unicorn
3.) An American Tale
2.) Brave Little Toaster
1.) American Pop
Bill:
5.) Spirited Away
4.) The Iron Giant
3.) Wrinkles
2.) the Triplets of Belleville
1.) Hoppity Goes to town
Ry:
5.) Toy Story 3
4.) Indiana Jones and the Last Crusade
3.) T2
2.) A New Hope
1.) Return of the King