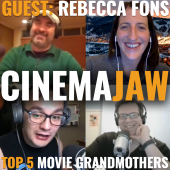 Update Required
To play the media you will need to either update your browser to a recent version or update your
Flash plugin
.
Reviewed: Minari
Top 5: Movie Grandmothers
Trivia: Jodi Foster Movie Trivia
CinemaWAR: Who are the better movie brothers: Owen & Luke Wilson, or Ben & Casey Affleck?
Sponsored by: Overcast
We can almost smell the cookies baking, and hear the knitting needles clacking together. This week on CinemaJaw we are taking a look through cinema to shine a light on the best Movie Grandmothers!
We have a guest joining us who knows how to nurture film!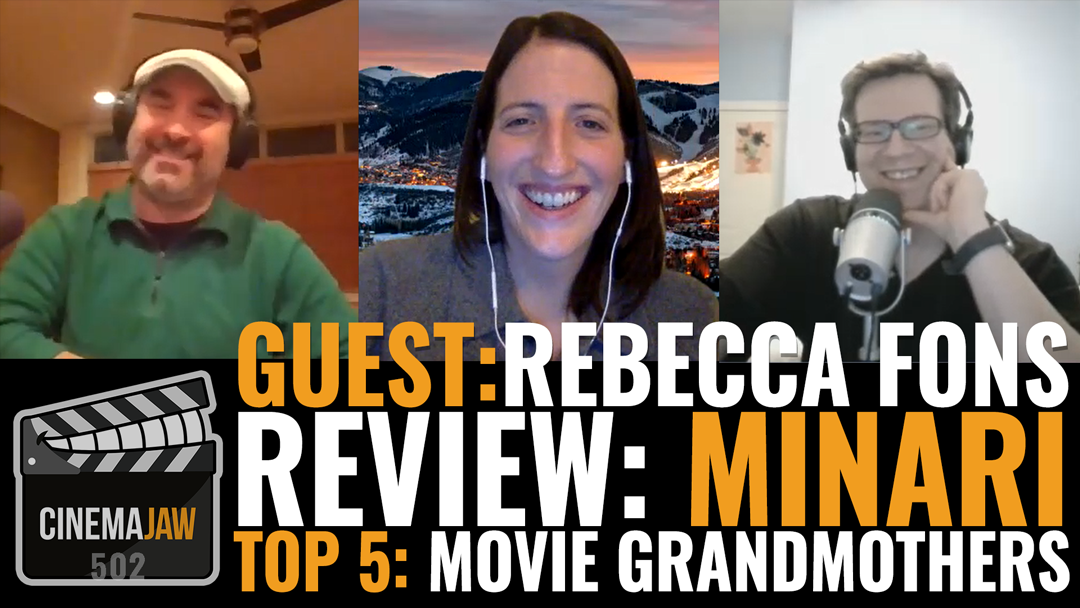 Rebecca Fons is the Gene Siskel Film Center's new director of programming! Fons, a longtime Film Center member and member of the center's Community Council advocacy group, brings with her over a decade of experience in curating film for art house theaters and film festivals, including the Chicago International Film Festival, where she served as Education Director for nine years.
She holds a Master's Degree in Arts Management from Columbia College Chicago and a BA in Cinema and Comparative Literature Studies from the University of Iowa, so she knows what's up!
Fons's goal is to present programming that is "diverse, inclusive, and exceptional," which aligns with Film Center's mission and nearly 50-year tradition of screening critically acclaimed international, independent, and classic film programs that entertain, educate, and provoke, and represent a diversity of ethnicities, cultures, and voices. Fons will also seek opportunities to evaluate and expand existing programs and audiences.
Very excited for Rebecca's new role in the Chicago, and international film scene!
So sit back and let granny (CinemaJaw) bake a pie for your ears!
It's your favorite flavor!!!
Matt:
5.) Grandma Gilmore – Happy Gilmore
4.) Nana – The Visit
3.) Laurie Strode – Halloween (2018)
2.) Evelyn – Spanglish
1.) Grandma tala – Moana
Rebecca
5.) Helga – The Witches (90)
4.) Aurora Greenway – Terms of Endearment
3.) Yang Mi-ja – Poetry
2.) Laurie Strode – Halloween (2018)
1.) Nai Nai – The Farewell
Ry:
5.) Grandma Coco – Coco
4.) Old Rose – Titanic
3.) Grandma – Wedding Crashers
2.) Ethel Thayer – On Golden Pond
1.) Nai Nai – the Farewell