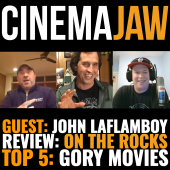 Update Required
To play the media you will need to either update your browser to a recent version or update your
Flash plugin
.
Reviewed: On The Rocks
Top 5: Gory Movies
Trivia: Bill Murray Movie Trivia
Sponsored by: Overcast
Horror is a multifaceted gem. So many aspects, angles, and ways to express a message exist within the genre, a multiverse of subgenres and deconstructions. It is perhaps without equal as a style of storytelling. This has been the way for centuries, as long as the darkness crept into our campfire ring. This week on CinemaJaw we let it splatter all over the walls as we cover our Top 5 Gory Movies! Speaking of fresh meat, we also have a much-anticipated review for you, Sophia Coppola's second collaboration with the great Bill Murray – On The Rocks.
Joining us is a man who knows how to paint a room with blood… no really… he actually does.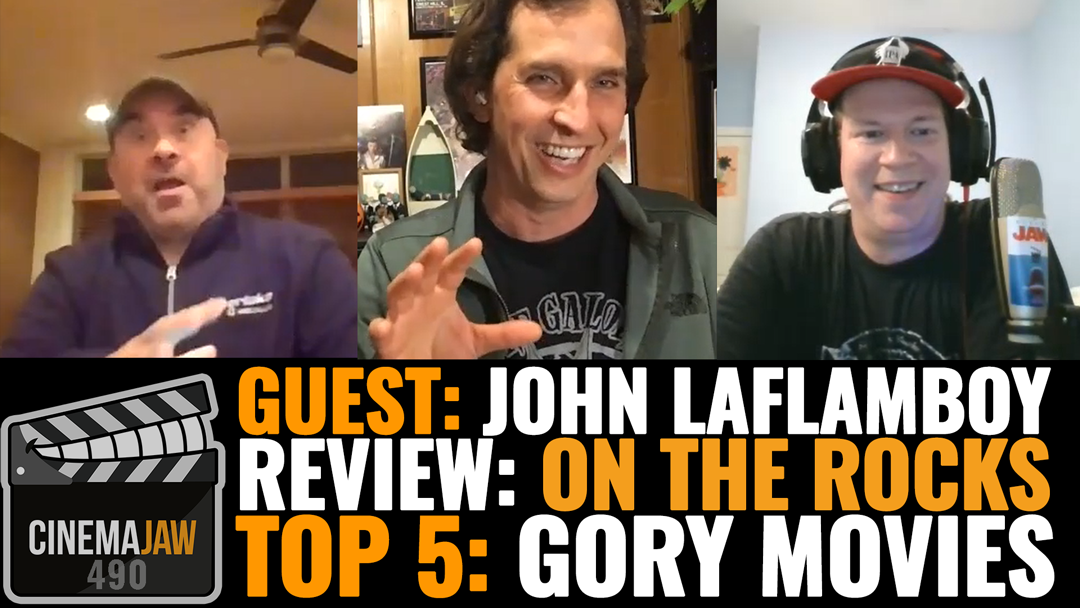 John LaFlamboy is a producer and actor, known for The Moleman of Belmont Avenue (2011), Tyler's New Bike (2008) and The Adventures of Kitty Zombie (2017). He is also the owner/operator of both two of the best haunted house attractions in the midwest – Statesville Haunted Prison, and Hell's Gate. Both attractions are sadly closed this year due to the pandemic, but John's been able to catch up on horror movies at least. We talk to Laflamboy about the shutdown, running haunted houses, his theater group, horror, and of course GORE!
Now let's make those ears bleed!!!
Matt:
5. The Toxic Avenger
4. Riki-Oh: The Story of Ricky
3. Hannibal|
2. Scanners
1. Dead Alive
John:
You'll have to listen!
Ry:
5. Overlord
4. Becky
3. The Girl on the Third Floor
2. The Void
1. Apostle