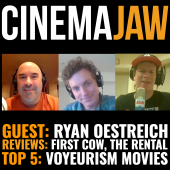 Update Required
To play the media you will need to either update your browser to a recent version or update your
Flash plugin
.
Reviewed: First Cow, The Rental
Top 5: Voyeurism Movies
Trivia: "First" Movie Trivia
Sponsored by: Overcast
I always feel like somebody's watchin' me… And I have no privacy. But maybe that's just Facebook, Amazon, Twitter, and a song from the 80s. This week on CinemaJaw we like to watch… movies about voyeurism. Honestly, voyeurism is inextricable from the filmgoing experience. After all… we are WATCHING the people on the screen. Sometimes that theme of voyeurism itself gets woven into the film, and when done correctly it can have very creative results.
Joining us is a guy who knows about watching… movies.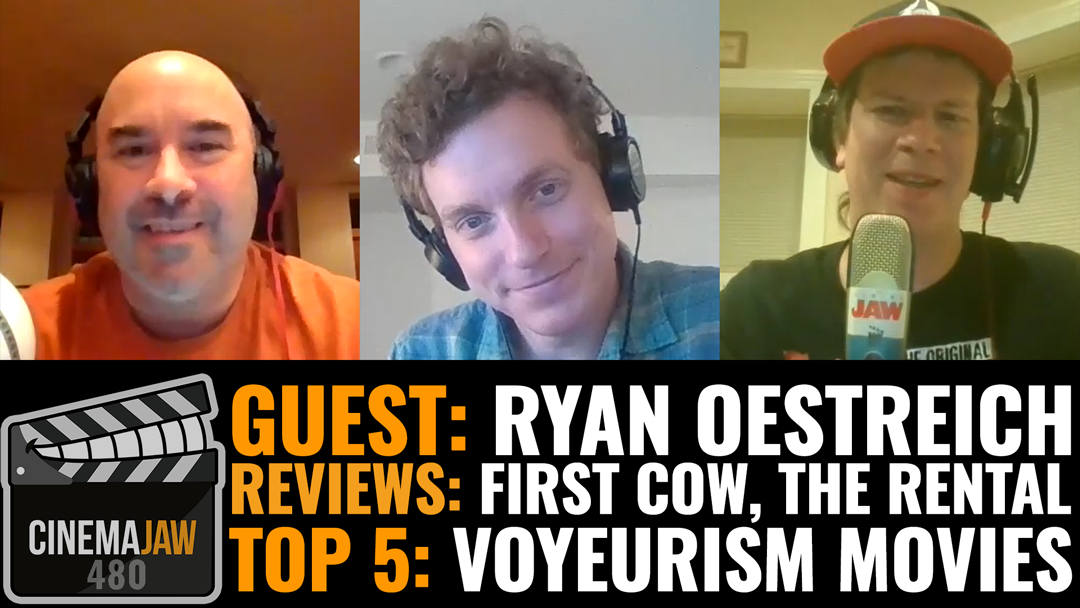 Ryan Oestreich is the General Manager of the famous Musicbox (movie) Theater, here in Chicago. Turn onto Southport Avenue and it's hard to resist the neon beacon that lures cinephiles from across Chicagoland with eight flickering letters—Music Box. It's a promise of more than just entertainment, but a total experience. It's a community of strangers coming together over the anticipation of that familiar red velvet curtain rising toward the twinkling, star-covered ceiling. It's a symbol of Chicago's go-to venue for independent, foreign, cult, and classic films.
Right now is a precarious time for the movie theater industry, and Ryan is here to tell us how you can help preserve the Musicbox (or your local non-chain theater) by returning in person or virtually. He also let's us in on all the safety precautions and procedures in place.
Plug in an listen!
Matt:
5. Paranormal Activity
4. The Burbs
3. Psycho
2. One Hour Photo
1. Rear Window
Ryan O.:
5) One Hour Photo
4) Lost Highway
3) Blow Up
2) The Lives of Others
1) Rear Window
Ry:
5.) Sliver
4.) Vacancy
3.) Bad Times at the El Royale
2.) Under the Skin
1.) Cache`