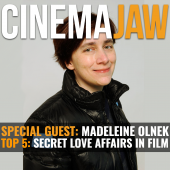 Update Required
To play the media you will need to either update your browser to a recent version or update your
Flash plugin
.
Reviewed: Horse Girl, Call of the Wild
Top 5: Secret Love Affairs in Film
Trivia: Harrison Ford cast-mate Trivia
Sponsored by: Overcast
Love conquers all… secret love secretly conquers all. Or somethign like that. Secret loves can be so titanically heavy, and make for amazing storytelling devices. So many films feature wonderful secret love affairs. This week on CinemaJaw we pick out our Top 5.
Joining us is a woman who has had a not so secret love affiar with the unsung history of one of the worlds greatest poets.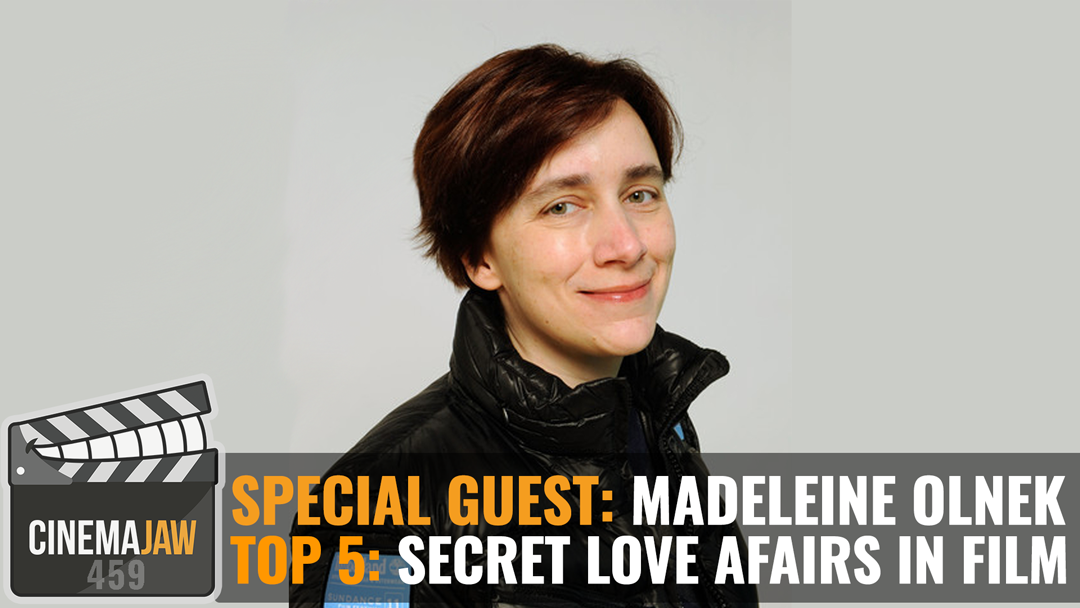 Madeleine Olnek is an independent American film director, producer, screenwriter, and playwright. She has written 24 plays and three feature films, including her latest movie about a Secret Love Affair (hence the topic), Wild Nights with Emily. Her feature films have been described as "madcap comedies with absurdist leanings" and are all centered around lesbian characters. In Wild Nights with Emily, Molly Shannon of SNL fame plays the titular character in a way we have not seen before. Yes this is the iconic American poet, popularly thought to have been a recluse, but not what we might expect. While seeking publication of some of the 1,775 poems written during her lifetime, Emily (Shannon) finds herself facing a troupe of male literary gatekeepers too confused by her genius to take her work seriously. Instead her work attracts the attention of an ambitious woman editor, who also sees Emily as a convenient cover for her own role in buttoned-up Amherst's most bizarre love triangle. A timely critique of how women's history is rewritten, WILD NIGHTS WITH EMILY remains vibrant, irreverent and tender–a perhaps closer depiction of Emily Dickinson's real life than anything seen before.
So if you secretly love this podcast, go ahead and take a listen… we wont tell anyone!
Top 5 Secret Love Affairs in Film
Matt:
5. Terms of Endearment
4. Boys Don't Cry
3. The Bridges of Madison County
2. The Good Girl
1. American Beauty
Madeleine:
5. Chicago
4. Freda
3. Mulholland Drive
2. The Foxy Merkins
1. Carol
Ry:
5. Atonement
4. Notes on a Scandal
3. Closer
2. The English Patient
1. Brokeback Mountain