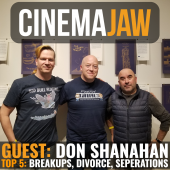 Update Required
To play the media you will need to either update your browser to a recent version or update your
Flash plugin
.
Reviewed: Marriage Story
I for an I: Frozen 2
Trivia: Tom Hanks Cast Movie Trivia
Sponsored by: Backblaze
Although movies about breaking up can be tearjerkers there is an undeniable theraputic vaule to them as well. One might open a tub of rocky road, clutch a box of tissues and cuddle up under a blanket and "go through" some emotions as a way to vicariously find healing. Sometimes however, it IS just sad. This week on CinemaJaw, Matt, Ry and Pat break up, divorce, seperate (figuratively speaking of course) as we cover our Top 5 Movie Brea-ups, Divorces and Separations.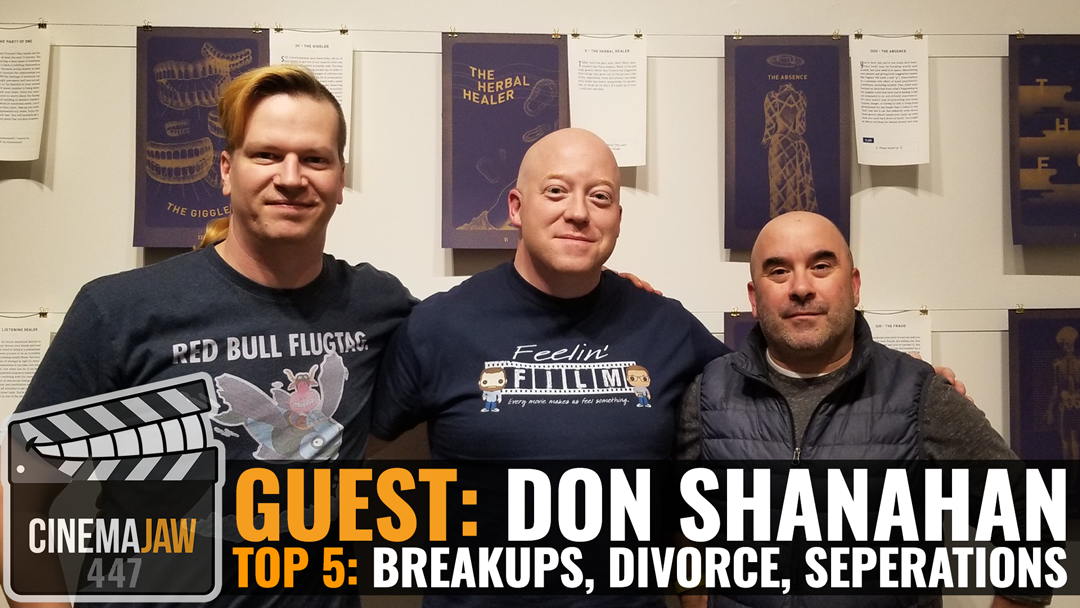 Joining us is a great mediator. Freshly minted Rotten Tomatoes critic, contributor at 25yearslatersite.com, not to mention his own site everymoviehasalesson.com, and Director of the Chicago Indie Critics, back for his thrid 'Jaw, Don Shanahan. With his background in education, Don writes with the goal of teaching life lessons, from the serious to the farcical, found within every film. Don's movie reviews are also published in the Southland Voice community newspaper and on the social platform Medium for the MovieTime Guru page of AMI Publications, where he is listed as one of the 50 "Top Writers" in the topic of movies.
JawHeads, let's never break up! Listen to more CinemaJaw right now:
Top 5 Movie Break-ups, Divorces and Separations
Matt:
5. The Hobbit (animated version)
4. The Last 5 Years
3. Better of Dead
2. Swingers
1. War of the Roses
Don:
5. Blue Valentine
4. The Last 5 Years
3. High Fidelity
2. Eternal Sunshine of the Spotless Mind
1. Casablanca
Ry:
5. Sideways
4. Thunder Road
3. The Past
2. Enough Said
1. What Macy Knew