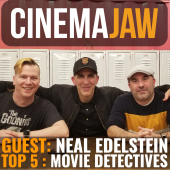 Update Required
To play the media you will need to either update your browser to a recent version or update your
Flash plugin
.
Reviewed: Motherless Brooklyn, Fractured
I for an I: Doctor Sleep
Trivia: Sleep Movie Trivia
Sponsored by: Backblaze
This week on CinemaJaw, in honor of the new Edward Norton vehicle, Motherless Brooklyn, we don our deerhunter caps and polish ye olde magnifying glass. Time to hunt for the clues and follow our noses to the answers. We leave no stone unturned, no witness unquestioned. We track down all the leads and bring you our Top 5 Movie Detectives!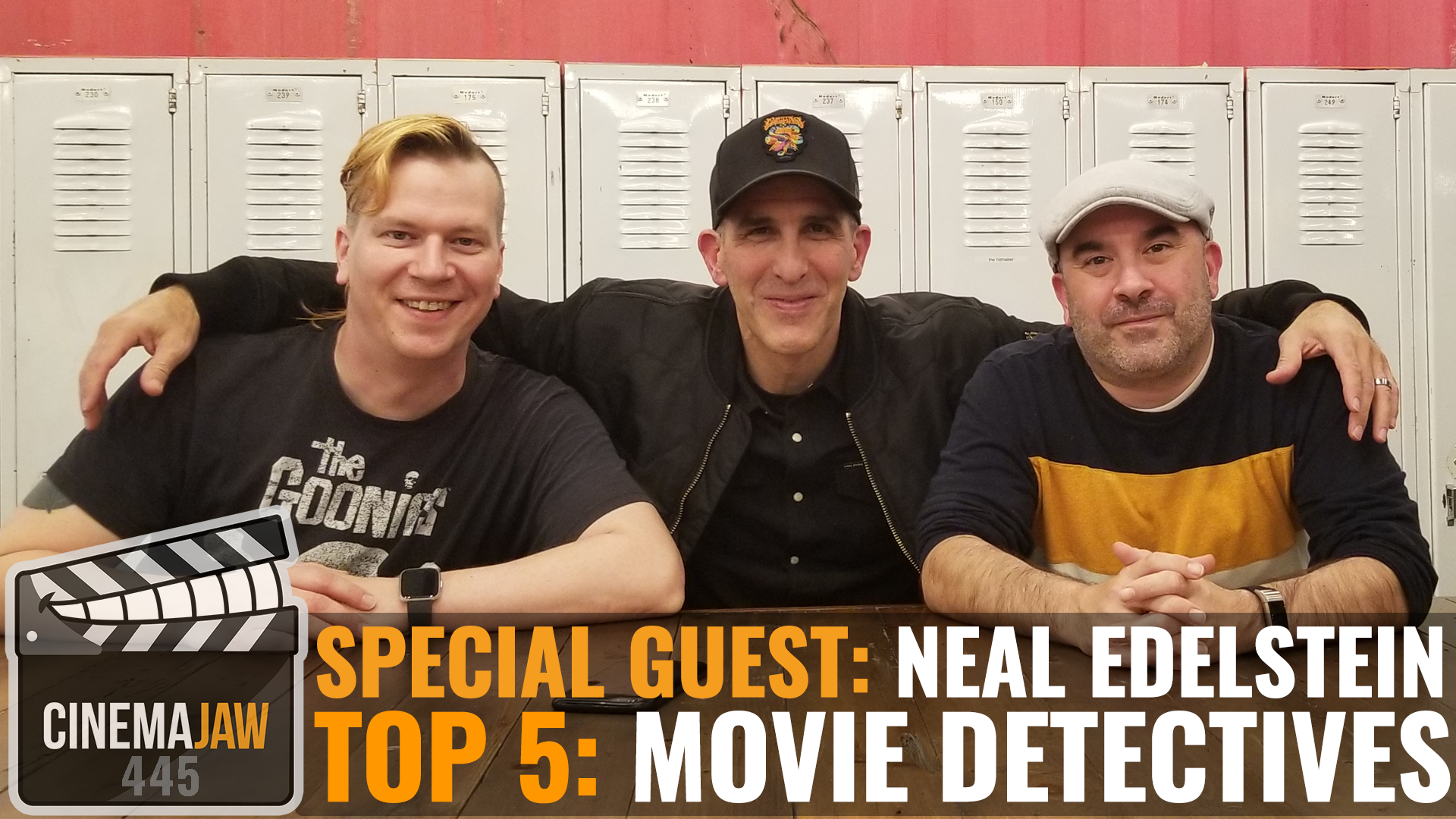 Joing us is a man who already knows whodunnit. Marking his third appearance on the 'Jaw, we welcome back Producer extrordinaire, Neal Edlestein. In case you don't remember Neal has produced such films as The Straight Story and Mulholland Drive with David Lynch, not to mention The Ring. Most recently he is behind the producers desk on the Netflix film starring Sam Worthington entitled Fractured. Neal also happens to have a deep love for noir and detective movies. A perfect guest for the topic!
So let's collect the evidence, round up our suspects and listen to the podcast!
Matt:
5. Ace Ventura Pet Detective
4. Axel Foley (Beverly Hills Cop)
3. The Girl with The Dragon Tattoo
2. Leonard Shelby (Memento)
1. Big Lebowski
Neal:
5. Mark Mcpherson (Laura 1944)
4. The Maltese Falcon
3. The Thin Man Series
2. The Big Sleep
1. The Superintendent (Le Samouraï 1967)
Ry:
5. Brendan Frye (Brick)
4. A Touch of Evil
3. Robert Graysmith (Zodiac)
2. Marge Gunderson (Fargo)
1. Lt. Ed Exley (L.A. Confidential)