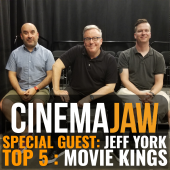 Update Required
To play the media you will need to either update your browser to a recent version or update your
Flash plugin
.
Reviewed: The Lion King
I for an I: The Farewell
Trivia: Jon Favreau 
CinemaWAR: Which Tarantino Character is better – Hans Landa or Jules Winnfield?
Sponsored by: Overcast
Get ready for a royally good episode of CinemaJaw! This week, in honor of Jon Favreau's take on The Lion King, we are taking a look at some movie monarchs as we crown our top 5 movie kings.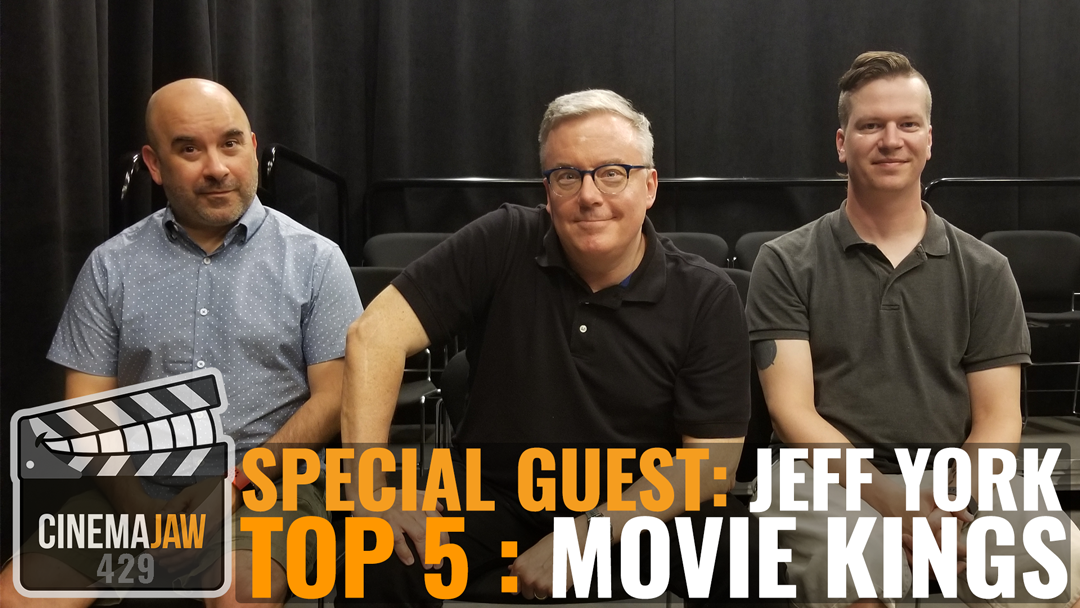 Joining us is a returning guest, film critic, artists, writer, Jeff York. Jeff has been writing film criticism for seven years online. His weekly blog "The Establishing Shot" is read in 27 countries and he was one of the film critics for the Examiner online, covering mainstream cinema, as well as horror, until the magazine shuttered in 2016. Jeff comes from the world of Chicago advertising and journalism, and he's also an illustrator whose work has appeared in hundreds of periodicals including Playboy, the Chicago Tribune, and W magazine! Not to mention, Jeff is a fried of CinemaJaw!
So pop in those earbuds and get ready for a regal treat for your eardrums.
Matt:
5.) King Vidiot – Joysticks
4.) Archie, Troy and Chief Elgin – Three Kings
3.) Elvis Presley – Bubba Ho Tep
2.) King Leonidas – 300
1.) Arthur – Monty Python and the Holy Grail
Jeff:
5.) Roy Munson – Kingpin
4.) Nicholas – Nicholas and Alexandra
3.) King Kaiser – My Favorite Year
2.) Kong – King Kong (1933)
1.) The Cowardly Lion – Wizard of Oz
Ryan:
5.) King Mongkut – Anna and the King
4.) King Edward "Longshanks" – Braveheart
3.) Louis XIV – The Man in the Iron Mask
2.) George VI – The King's Speech
1.) Aragorn – Return of the King
Links:
Establishing Shot –
https://theestablishingshot.blogspot.com/
Social –
https://twitter.com/jeffyorkwriter?lang=en