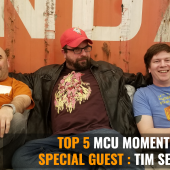 Update Required
To play the media you will need to either update your browser to a recent version or update your
Flash plugin
.
Reviewed this episode: The Mustang
Interested or Ignore: Avengers Endgame
Trivia: Game Movie Trivia
Sponsored by: Cards Against Humanity
With 21 films and counting The MCU (for better or for worse) is one of the largest and most successful movie franchises of all time. Now, if you've been listening to CinemaJaw for any period of time, you know that it has always been a point of contention on the show, to say the least. One host loves it, one host (though he has come around somewhat) barely tolerates it. This has made for some interesting and heated discussions over the years. Right now Marvel is set to release another pivotal tentpole in the series with Avengers Endgame. So we thought it was a great time to take a quick look back and call out what we think are the best MCU Moments so far.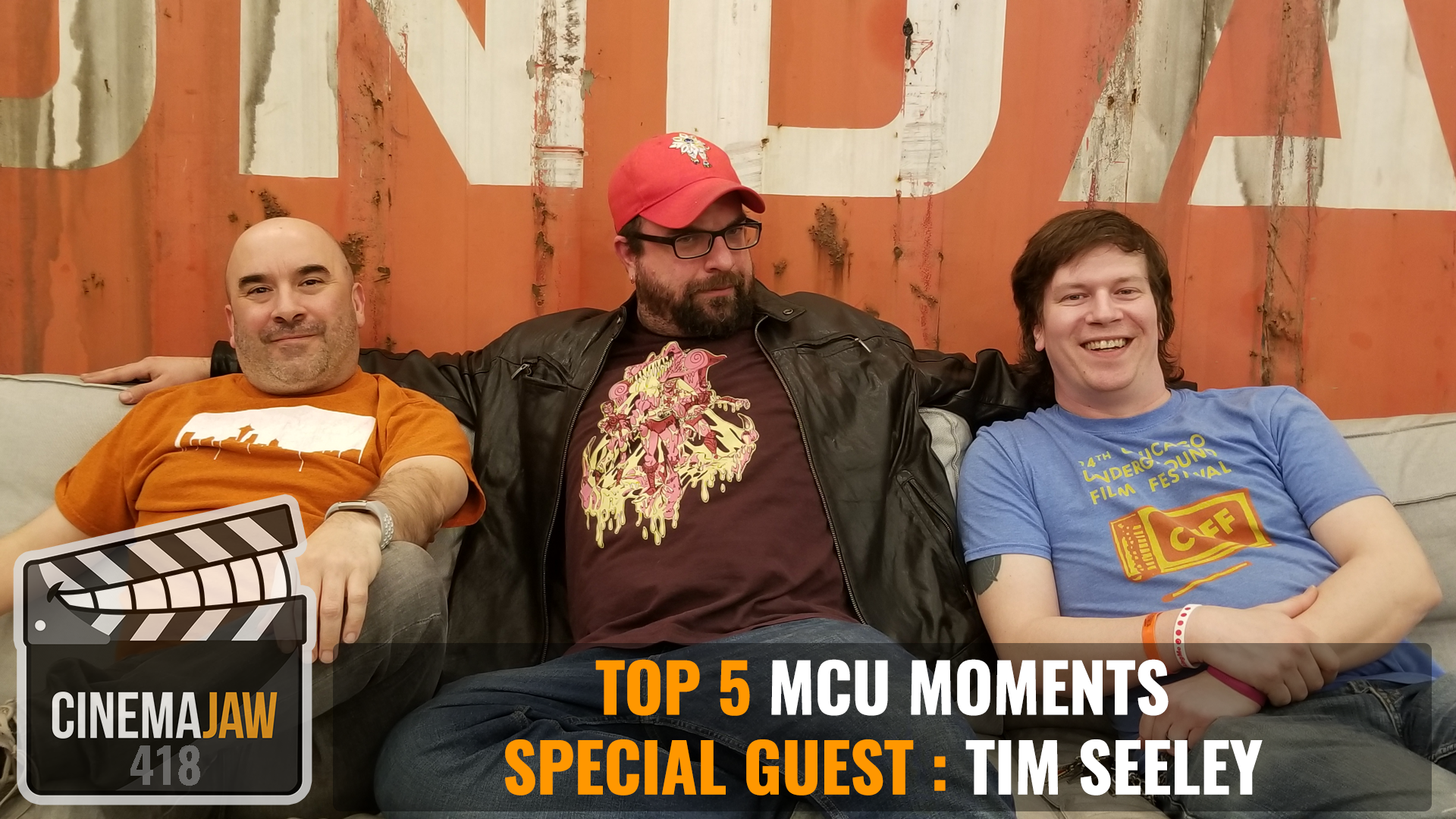 Joining us is someone we think it fair to call an expert in both the superhero genre and the comic book medium. Tim Seeley is one of those "slash" people…a writer-slash-artist. He has drawn a number of different comic book series including G.I JOE, HALLOWEEN, WILDCATS, and EXSANGUINE. His writing work includes NY Times bestselling HACK/SLASH, NIGHTWING, BATMAN ETERNAL, and the critically acclaimed REVIVAL, among many others.
So get yourself prepared for the Endgame and take a trip down the MCU rabbit hole with us, as we relive our favorite moments!
Matt:
5.) Thor meets Korg – Thor Ragnorok
4.) "Sun's getting Low Big Guy" – Avenger's: Age of Ultron
3.) Mary Poppin's y'all – Guardians of the Galaxy Vol. 2
2.) Hulk Smash – Avengers
1.) Underoos – Civil War
Tim:
5.) Plane crash – Iron Man 3
4.) Prison escape – Guardians of the Galaxy
3.) Meet the parents – Spiderman Homecoming
2.) Iron Man vs. Cap – Civil War
1.) Avengers Assemble – Avengers
Ryan:
5.) Breakfast and Horses – Thor
4.) Meet the parents – Spiderman Homecoming
3.) Suitcase battle – Ant-Man
2.) Scrappy Iron Man – Iron Man
1.) We are Groot – Guardians of the Galaxy
Links:
Tim:
timseelycreative.com