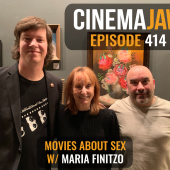 Update Required
To play the media you will need to either update your browser to a recent version or update your
Flash plugin
.
Reviewed this episode: Us, The Aftermath
Interested or Ignore: Dumbo
Trivia: Short Movie Titles Trivia
Sponsored by: Cards Against Humanity
Let's do it. Let's talk about sex.
But what could we possibly say that hasn't been said before in the thousands and thousands of years of human reproduction? What topic hasn't been touched, what stone unturned? Surely everything's been discussed right???
Wrong!  … I'll come back to that.
This week on CinemaJaw in honor of our guest and her new project, we are covering our Top 5 Movies About Sex. Films in which a main theme, story, or plot point revolves around sex.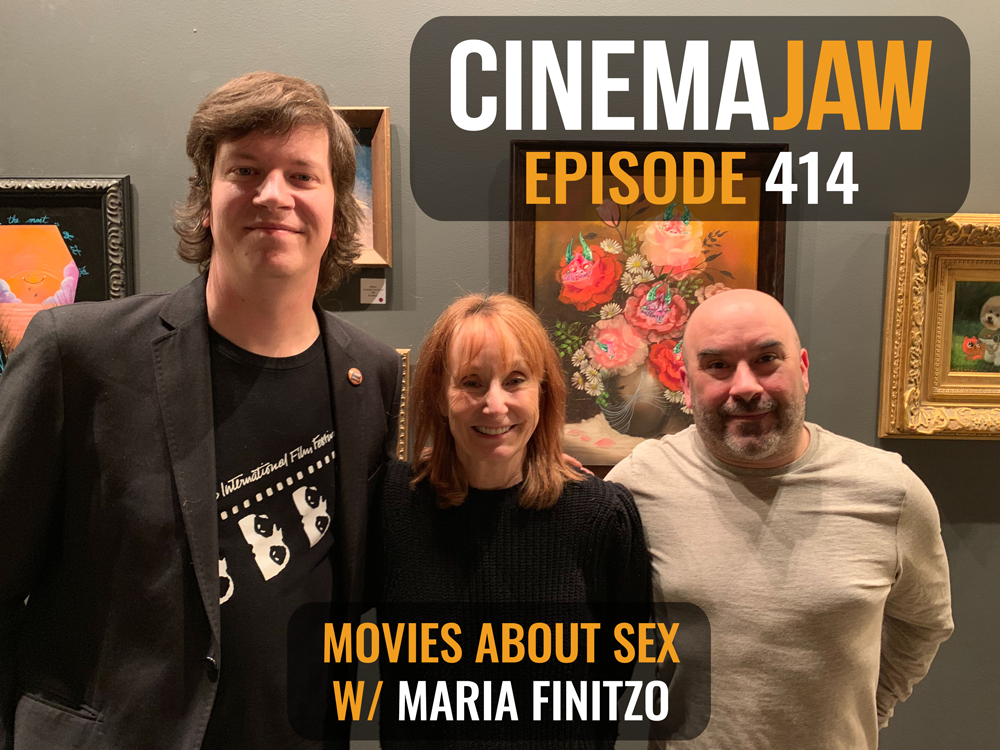 So what hasn't been discussed on the topic of sex? In The Dilemma of Desire, you will discover, plenty!
The Dilemma of Desire, the newest film from Peabody Award-winning director Maria Finitzo (Mapping Stem Cell Research: Terra Incognita) and 4-time Academy Award-nominated production house Kartemquin Films, launched its Kickstarter campaign this week. The filmmakers are seeking funds to go towards the final edit of the documentary, due for release in 2020. The film explores the clash between the power of gender politics and the equally powerful imperatives of female sexual desire. Its Kickstarter launch date of March 22 is the anniversary of the Equal Rights Amendment passing the US Senate in 1972.
The amendment still has yet to be ratified to the US constitution – 49 years later – meaning the US constitution still doesn't guarantee equal legal rights to citizens regardless of sex. But Finitzo believes true gender equality cannot be achieved on Capitol Hill alone.
This marks Maria's third appearance on the show, and we have been following this project since her first appearance back in 2015! Since then, the world has changed drastically, and a film like this may be more important than ever. It's very exciting to see it come to fruition and we encourage all JawHeads to visit the Kickstarter and support this movie!
Last – seriously people, we are discussing sex and sexuality in this episode. We are frank with our language and we do discuss anatomy in what I hope is a mature and honest way. If that type of conversation does not appeal to you – that's fair – you've been notified. Otherwise, plug in those earbuds and get ready for a great 'Jaw!
Matt:
5.) Diary of a Teenage Girl
4.) Porky's
3.) Deepthroat
2.) Rocky Horror Picture Show
1.) 40 Year Old Virgin
Maria:
5.) Body Heat
4.) E Tu Mama Tambien
3.) Blue is the Warmest Color
2.) The Handmaiden
1.) Women in Love
Ryan:
5.) The Sessions
4.) XXY
3.) A Dangerous Method
2.) Eyes Wide Shut
1.) Shame