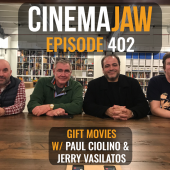 Update Required
To play the media you will need to either update your browser to a recent version or update your
Flash plugin
.
Reviewed this episode: Roma, Mary Queen of Scotts
I for an I: Aquaman
Trivia: Water Movie Trivia
Sponsored by: Jackbox Games
This time of year giving gifts is the name of the game. After all… 'Tis the Season, right? So this week we are taking a look at our favorite Gift Movies. Films in which a gift is memorable or central to the plot. There are MANY examples!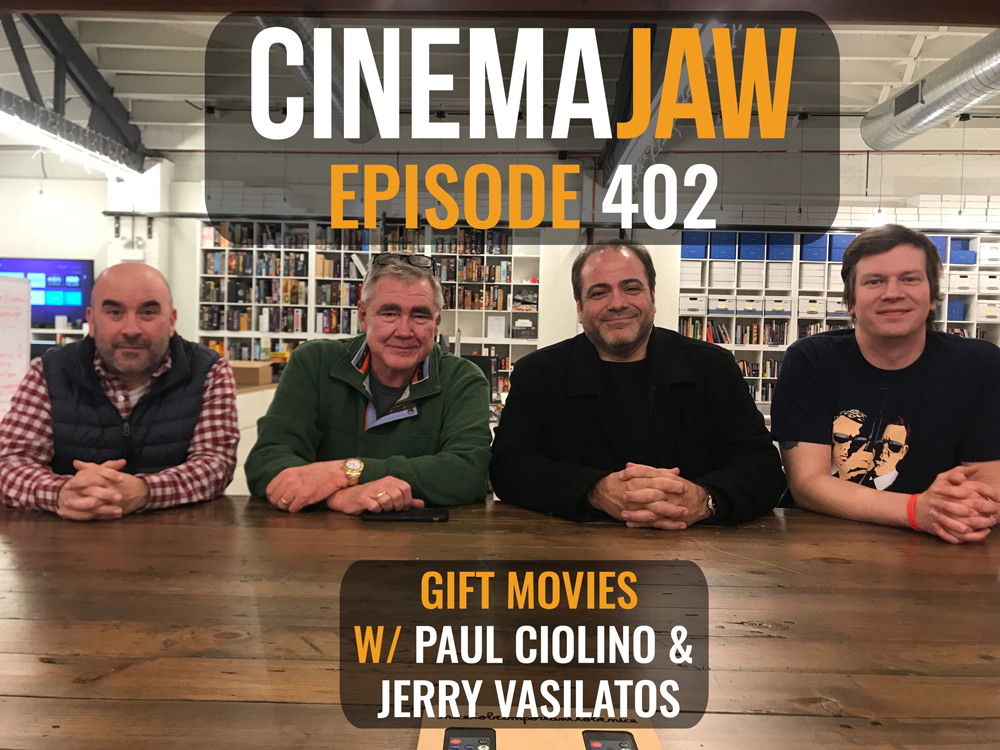 Joining us once again, with his friend Paul Ciolino, is Jerry Vasilatos – with an update on his restoration of his classic holiday film Solstice (among other updates).  Our beloved Music Box Theater will feature the 25 th Anniversary Screening of Classic Chicago Christmas Movie – "Solstice" – by Director Jerry Vasilatos tomorrow, December 18th. After losing his leg in a tragic accident in 1986, Chicago native and filmmaker, Jerry Vasilatos, was able to overcome his setback and in 1993 go on to fulfill his dream of making his touching holiday film "Solstice" come true. The film went on to be a huge success and was broadcast into millions of households as Lifetime Television first Original Movie! This year, a newly restored edition with a brand new orchestral score to celebrate the 25th Anniversary will screen at the Music Box Theater located at 3733 N. Southport on December 18 th. Tickets are available here: https://www.musicboxtheatre.com/films/solstice.
so unwrap yourself a fresh episode of CinemaJaw! It's the gift that keeps on giving!
Matt:
5.) Mjolnir – Thor Ragnorok
4.) Mars Trip – Total Recall
3.) Maui's Hook – Moana
2.) Anakin's Blue Lightsaber – A New Hope
1.) Invisibility Cloak – Harry Potter & The Chamber of Secrets
Jerry:
5.) Wooden Pickle – Bad Santa
4.) Clocktower Photo – Back to the Future 3
3.) Heart of the Ocean – Titanic
2.) Wristwatch – Die Hard
1.) 'The Experience' – The Game
Paul:
2.) Pony – Gone with the Wind
1.) Fame – A Star is Born (2018)
Ryan:
5.) Breadmaker – Old School
4.) Gizmo – Gremlins
3.) The Car – Karate Kid
2.) Flask – Leaving Las Vegas
1.) The Typewritter – The Perks of Being a Wallflower