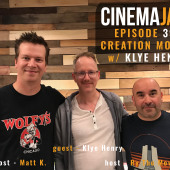 Update Required
To play the media you will need to either update your browser to a recent version or update your
Flash plugin
.
Reviewed this episode: The House with a Clock in its Walls
I for an I (Interested or Ignore): Old Man and the Gun
Trivia: 'Old' Movie Trivia
Sponsored by: Backblaze
At one time, there was nothing. Then, there was something. Regardless of what you believe about exactly how, when, or why that happened, something was created. Creation (not necessarrily in the cosmic sense) is an important part of storytelling. Every hero, every villain, every schlub in the background has his/her origin story. Everything does, in fact. Everything used to not exist… then it was created! This week on CinemaJaw we get creative, as we cover our Top 5 Creation Movies.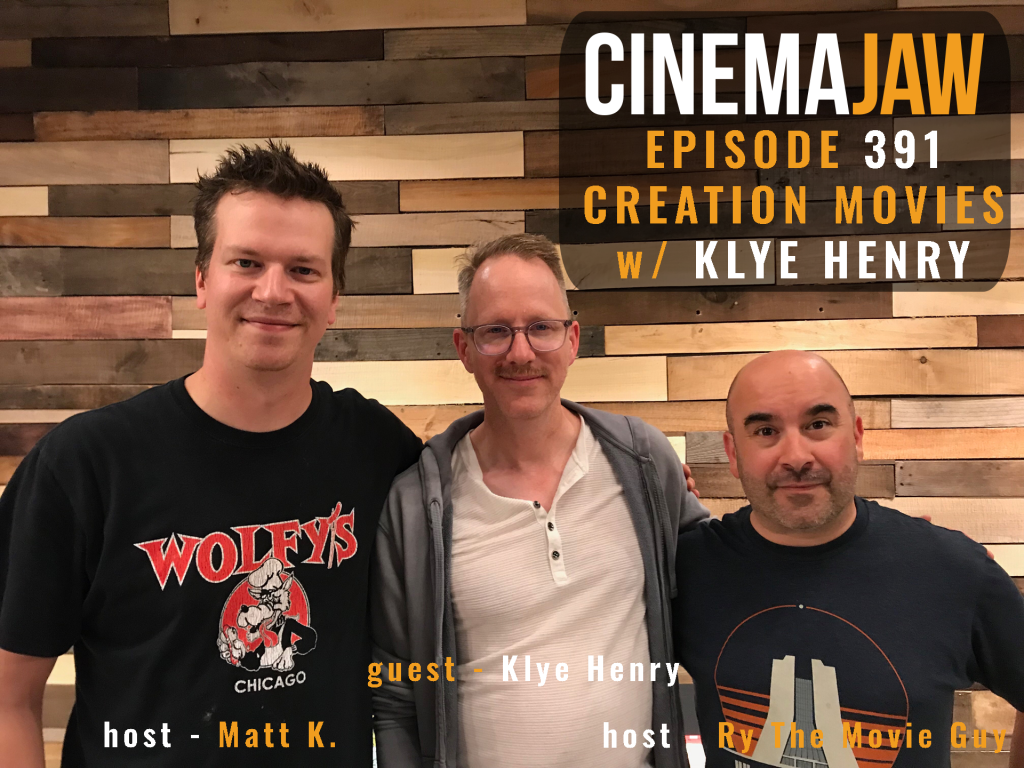 Joining us is a guest who was nearly destroyed! Those of you who pay close attention may have noticed a while back, that CinemaJaw's episodes go from 367 to 369. So what happened to episode 368? Kyle Henry was the guest then, covering Destruction Movies, lo and behold it was our first ever lost-episode in 10 years of podcasting. We explain in greater detail on this episode. So this week Kyle is back to talk (what else?) Creation Movies! Boasting a 100% Fresh rating on Rotten Tomatoes and recognized as a New York Times Critic's Pick, Henry's latest film enjoyed a nationwide theatrical release in including New York City, Chicago, Los Angeles, Seattle, Austin and more. Now, ROGERS PARK becomes available to stream on-demand exclusively at Amazon Prime; the film can also be purchased or rented on platforms including iTunes, GooglePlay, Microsoft and Vudu.
Happy to have Kyle back on the Jaw, right the wrong, and chat about creativity!
Top 5 Creation Movies:
Kyle:
5.) 2001: A Space Oddessy
4.) Altered States
3.) Birth
2.) A Brief Histroy of Time
1.) Waterbaby Moving
Matt:
5.) Promethius
4.) Iron Man
3.) Ex Machina
2.) Jobs
1.) Frankenstein (1931)
Ryan:
5.) Rise of the Planet of the Apes
4.) Ai
3.) Life
2.) Mother
1.) The Tree of Life
Links:
Rogers Park:
https://www.rogersparkfilm.com/
LeStinky: