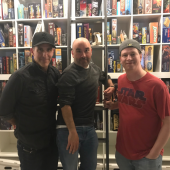 Update Required
To play the media you will need to either update your browser to a recent version or update your
Flash plugin
.
Reviewed this episode: Solo: A Star Wars Story
Interested or Ignore (I for an I): Upgrade
Trivia: "Action" and "Point" movie Trivia
Sponsored by: Second City Training Center
No hero is ever truly complete without the sidekick. A good sidekick softens and rounds out a hero character and provides a layer of accessibility. At best a sidekick is as indispensable to the hero as they are to the story, at worst they are a punchline. This week on CinemaJaw the lads examine the best sidekicks in film, and we aren't talking vintage cell phones.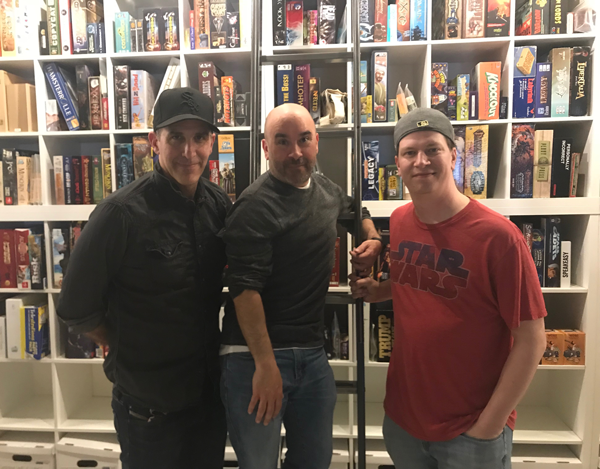 Joining us is a name that will be familiar to JawHeads.  Neal Edelstein is an award-winning independent film producer, writer
and director. With productions credits on films like Mulholland Drive and The Ring, Neal is a heavy hitter in the industry and just a guy who loves to talk movies! He always has something cooking, and Matt and Ry do their best to drag some details out.
So share a pair of earbuds with your sidekick, the jaw signal is in the clouds… time for another thrilling episode of… CinemaJaw!
Matt:
5.) Silent Bob (Clerks)
4.) Ellis Boyd "Red" Redding (Shawshank Redemption)
3.) Spock (Star Trek)
2.) Igor (Young Frankenstien)
1.) Short Round (Indiana Jones)
Neal:
5.) Judge Roy Bean (The Westerner)
4.) Kate Moore (Dirty Harry)
3.) Peachy Carnehan (The Man Who Would Be King)
2.) Tucco (The Good, The Bad & The Ugly)
1.) Square John Sand (Boom Town)
Ry:
5.) K2SO (Rogue 1)
4.) Sebastion (The Little Mermaid)
3.) Pedro (Napoleon Dynamite)
2.) Hermoine & Ron (Harry Potter)
1.) Ted (Ted)