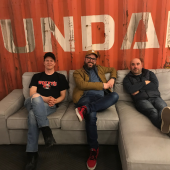 Update Required
To play the media you will need to either update your browser to a recent version or update your
Flash plugin
.
Reviewed this episode: Avengers Infinity War pt. 1, Lean on Pete
Interested or Ignore (I for an I): Tully
Trivia: Charlize Theron Movie Trivia
Sponsored by: Overcast, Mix Amore
In classic three-act story structure, the climax comes just before the end. Obviously, this structure is up for grabs as creative screenwriters try to leave their personal mark with variations and by bucking expectations. One thing is always consistent: Wherever a climactic scene takes place in a story, it is often the most satisfying and exciting part of a movie! This week on CinemaJaw, in honor of Avengers Infinity War pt1, we take a look at our favorite Climactic Scenes from the silver screen. Also, in honor of Ry the Movie Guy's strange love for horse movies, we review Lean on Pete as well.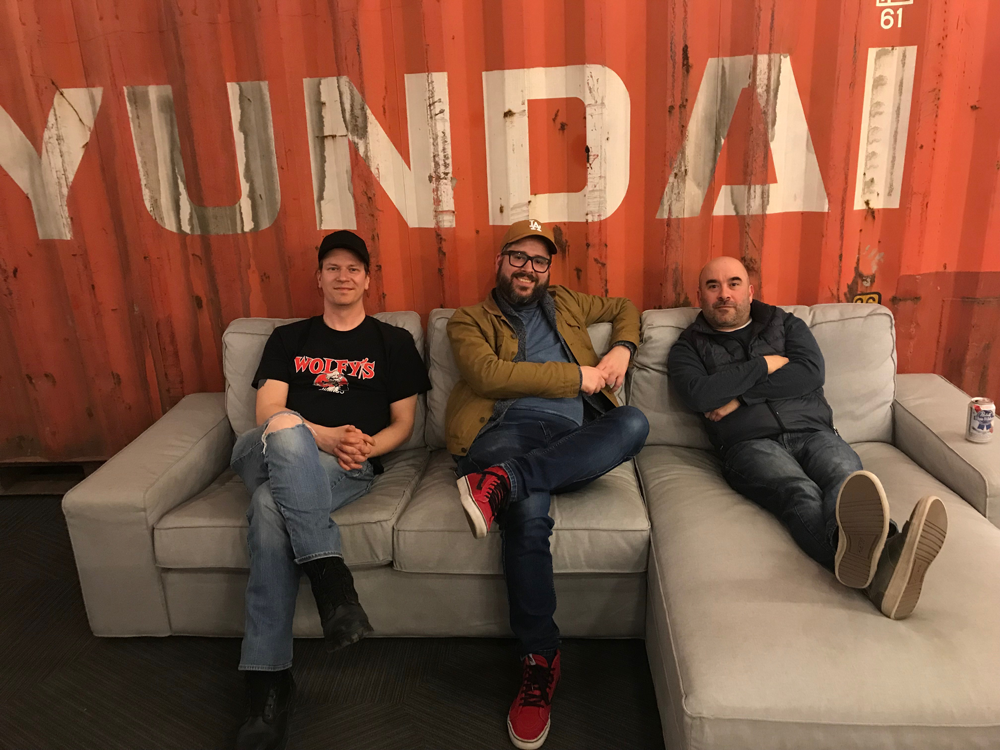 Joining us is a filmmaker who knows how to create climactic scenes! Stirling McLaughlin is an award-winning director and comedy writer. His short films and web series have been recognized at the Indie Fest (Award of Excellence & Award of Merit, Special Mention – Web Tube Length Video) Best Shorts Competition (Award of Excellence – Web Tube Length Video) and LA Web Fest (Winner, Best Writing) as well as being an official selection at The Trenton Film Festival, Austin Comedy Shorts Festival, Los Angeles CineFest, Santa Monica Independent Film Festival and the SoCal Independent Film Festival to name a few. His debut feature COLD WAR, which he co-directed with Wilder Konschak, was the closing night film at the 22nd LA Comedy Festival and the opening night film of the 2018 Midwest Independent Film Festival. It's currently available through Stadium Media on Amazon, iTunes, Google play and others streaming platforms.
In his spare time Stirling is also a creative director for one of the largest and most celebrated advertising agencies in the world. His work has been seen everywhere from the Superbowl to billboards in Time Square to the floor of Congress. Yes. That Congress. He has studied improvisation at The Upright Citizens Brigade Theater in New York as well as Second City and The Annoyance Theater in Chicago. The perfect guy to help us dive into Climactic Scenes!
Plug in your earbuds and get ready for the climax of the week! The latest 'Jaw is here!!!
Matt:
5.) Fellowship of the Ring
4.) Inglorius Basterds
3.) The Blair Witch Project
2.) Mad Max: Fury Road
1.) Soylent Green
Stirling:
5.) Adaptation
4.) Jaws
3.) The Neverending Story
2.) Back to the Future
1.) Ghost Busters
Ry:
5.) Toy Story 3
4.) Indiana Jones and the Last Crusade
3.) T2
2.) A New Hope
1.) Return of the King