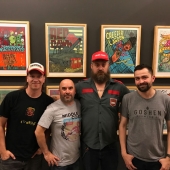 Update Required
To play the media you will need to either update your browser to a recent version or update your
Flash plugin
.
Reviewed this episode: Logan Lucky
(I for an I) Interested or Ignore: Goon Last of the Enforcers
Trivia: Terminator 2 Cast Movie Trivia
CinemaWar: Martin Scorsese is directing a stand alone Joke film – Good idea or bad joke?
Sponsored by: Cards Against Humanity
We have covered music many times on CinemaJaw, but we have never taken a look at that celebration that is live music! Film does its best to capture the energy and transcendence of live performance. Some films do it quite well. Going to a concert is a very particular experience. It can be tranquil, violent, noisy and serine all in the same song. People in droves, sometimes in very close proximity add to the fray. When movies go to the concert, some of the best scenes occur. This week we choose our favorite concert scenes.
Joining us is a man who knows a little bit about concerts.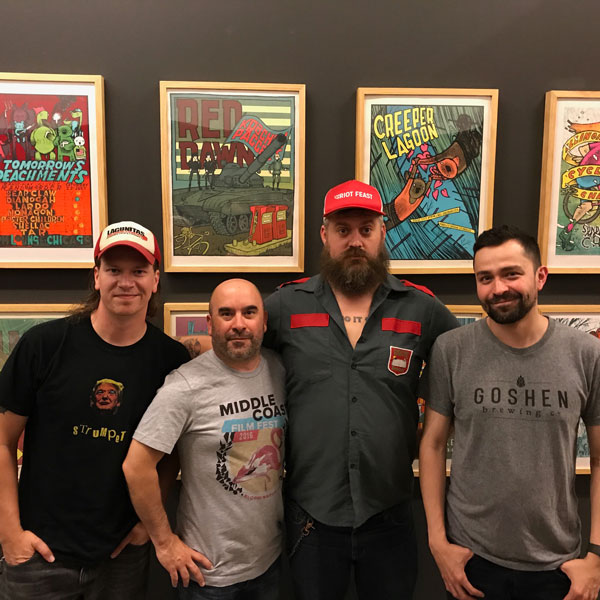 Jeremy Scheuch is the creative director of Riot Fest, so like we said, he knows live music inside and out. He has been known for his art, epic mustache, tattoos, and baseball fandom. And for those of you who are unfamiliar with Riot Fest: Founded in 2005 in Chicago. Riot Fest is a multi-day music festival specializing in punk, rock, alternative, metal, and hip-hop. Carnival Rides, amazing food vendors, sideshow performers, and more add to the atmosphere of this independent music fest.It also happens to be freakin' awesome! So by all means please check out their website, and get tickets today.
… but first, enjoy this podcast!