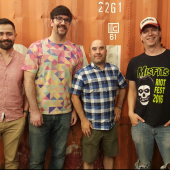 Update Required
To play the media you will need to either update your browser to a recent version or update your
Flash plugin
.
Reviewed this episode: Detroit
(I for an I) Interested or Ignore: Logan Luvky
CinemaWAR: Is Sam Jackson still cool?
Trivia: Daniel Craig / Chaning Tatum Movie Trivia
Sponsored by: Cards Against Humanity
It must have been stolen, locked away in some safe somewhere. Some wily team of cat burglars broke in and snatched it. How else can we explain that after nearly 9 years of talking about movies, we have never covered our favorite Heist Films? This time, we will keep it secure!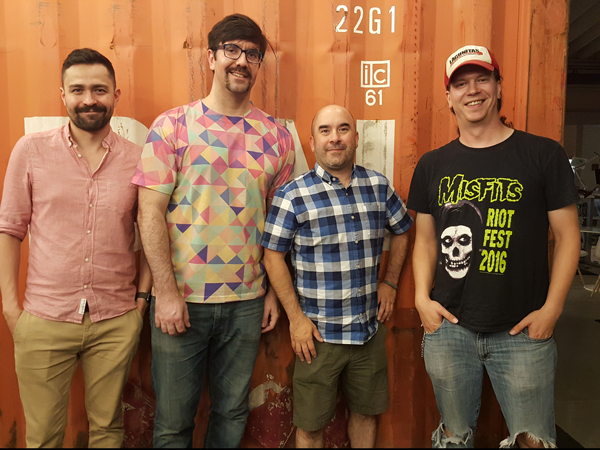 Joining us is a man who knows how  keep it secure. Jake Myers is video teacher with Chicago Public Schools and a filmmaker who has completed three feature films. The first two, Conspiracy Theory and Bad Attitude, received distribution deals and will be available in Walmart this summer.  His most recent film, Triumph, IL, will start the festival circuit this fall. Myers also ran the Octagon art gallery for 4 years, which focused on collaborative group shows. One such project, Celestial Bodies, was a kid-­friendly sci-­fi workout project that included over 75 Chicago Artists. It screened at the Chicago Cultural Center and the Cleveland Ingenuity Festival, and was featured on the cover of New City's Art Chicago cover. Currently he is working on his latest feature, Computer Hackers!
As if that wasn't enough, we also have an interview with first-time documentary filmmaker Corbett Redford about his film Turn It Around, which is a deep dive into 30 years of music history and the East Bay Punk Rock scene.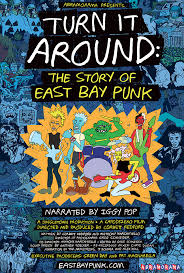 So duck that lazer grid, and stay off the pressure sensitive floor, be sure not to raise the temperature in the room by more than 3 degrees… and download this podcast. It's a priceless gem!