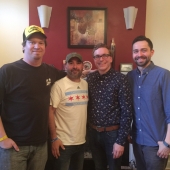 Update Required
To play the media you will need to either update your browser to a recent version or update your
Flash plugin
.
Reviewed This Episode: Angry Birds, Hunt for the Wilderpeople
(I for an I) Interested or Ignore: Me Before You
CinemaWAR: Is Helena Bonham Carter relevant outside of her work with Burton?
Trivia: Pop Star Movie Trivia
Sponsored by: Emporium Arcade Bar
One of the many reasons we go to the movies is to feel something different. Sometimes the most memorable films are the most upsetting. We all like a nice feel-good movie, but to be moved to tears by a film that is sad and beautiful can (in the right hands) have a profound effect on us. This is the power of art, and this is why we are delving… As The Big Lebowski once said, "Strong men also cry". This week on CinemaJaw we keep a box of tissues at the ready as we comfort each other through our favorite Tearjerkers. Sniffle, sniffle. Sob, sob.
Joining us is a man who is not afraid of his emotions.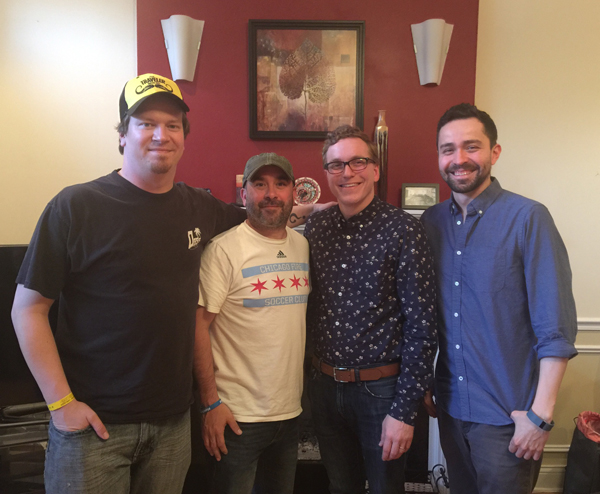 Ryan Oestreich is the General Manager of what is a gem of the Chicago film scene. For the last two decades, the Music Box Theatre has been the premiere venue in Chicago for independent and foreign films. It currently has the largest theater space operated full time in the city. The Music Box Theatre is independently owned and operated by the Southport Music Box Corporation. SMBC, through its Music Box Films division, also distributes foreign and independent films in the theatrical, DVD and television markets throughout the United States. The Music Box Theatre opened on August 22, 1929, a time when the movie palaces in downtown Chicago each had seating capacities of around 3,000 people. The Music Box, which sat 800, was considered an elaborate little brother to those theatres. Theatre Architecture magazine noted in 1929 that the theatre "represents the smaller, though charming and well equipped, sound picture theatre which is rapidly taking the place of the 'deluxe' palace."
We are very lucky to have the Music Box in our city, and Ryan on our podcast.
Have a listen: