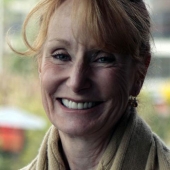 Update Required
To play the media you will need to either update your browser to a recent version or update your
Flash plugin
.
Reviewed This Episode: In The Game, The Man from U.N.C.L.E., The Gift
I for and I: No Escape
CinemaWAR: Which is the better movie stoner duo – Harold & Kumar or Cheech & Chong?
Trivia: Owen Wilson Movie Trivia
Sponsored by: Utter Nonsense, Sarantos, Sentient Chronicles,  Immortal Fear
As Ringo once cleverly pointed out, we all need a little help from our friends. The teamwork and friendship that can be felt among sports teams can run especially deep, and those feelings are bolstered and nurtured by the coach. Someone who not only calls the plays but is a mentor, a leader, and a guru. This week on CinemaJaw we take a look at the coach in movies. There have been many great examples.
Who better to help us out than two time Peabody Award winner, and documentarian, Maria Finitzo? No one. Especially because her latest doc film is partially about this very subject. Maria has been producing and directing documentary films for network television, public broadcasting, cable TV and the Internet for more than 25 years. Her body of work has been honored by every major broadcast award granted to documentary films. Ms. Finitzo's films demonstrate a depth and breadth of knowledge and expertise, tackling a wide variety of subjects including the controversial science of stem cell research, the command and control of nuclear weapons on an international level, and the complex psychology of adolescent girls.
From 1995 to the present, Ms. Finitzo has been an associate of Chicago's own Kartemquin Films, an award-winning media arts organization with a 45-year history of producing social issue documentaries. In 2007, the company was awarded the International MacArthur Award for Creative and Effective Institutions honoring the body of work produced by all of the associates at Kartemquin Films. What a great guest! It was an honor to speak with Maria!
So go ahead and run some laps, put your earbuds in and get a good movie coaching! Listen: