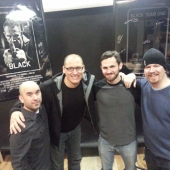 Update Required
To play the media you will need to either update your browser to a recent version or update your
Flash plugin
.
Reviewed this episode: The Logo Movie
I for an I: Three Days To Kill
Trivia: Day Movie Trivia
CinemaWAR: Is Jennifer Lawrence  overrated?
Hurry! The clock is ticking and this week's episode of CinemaJaw is set to explode! Naturally we are discussing Race Against the Clock Movies.
The ticking clock which is sometimes quite literally used in movies is an age old plot device. It can give a story a sense of pace and urgency at its best. At its worst it can give a story a hackneyed excuse for being in a rush. On this episode of CinemaJaw we take a look at the best, and even some subtle uses of the Race Against the Clock.
We need a pair of demolition experts to help defuse this topic before it blows up. Let's bring back "Mr. Action" himself, and Writer/Director of Black The Web Series Frank Ziede for his second appearance on the 'Jaw. Joining Frank is Jon Phillips, Producer of Black and he is good at clipping the green wire! We settle in with our dual guests at a top secret facility known as P3 Mediaworks, they were so kind to host us and buy us pizza! Jon and Frank having successfully wrapped season one of their Action/Espionage series are about to launch a Kickstarter to raise enough funds to launch season two bigger and better than ever. We promise to let you know when the Kickstarter is live, and encourage you to help them reach their goal because Black is a series that is a cut above the rest.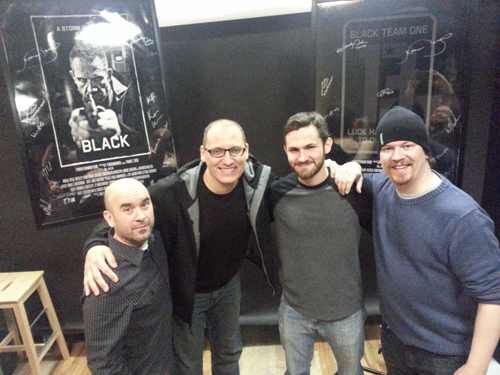 So put on that bomb suit and send in the robot to grab this podcast. Before time runs out!