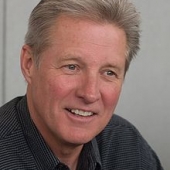 Update Required
To play the media you will need to either update your browser to a recent version or update your
Flash plugin
.
Once a year Chicago's McCormick Place is transformed into a sea of Tie Fighter Pilots, Storm Troopers, Superheroes and the fans thereof at C2E2.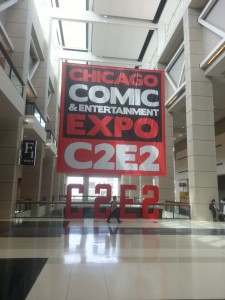 The Chicago Comic & Entertainment Expo – also known as C2E2 – is a convention spanning the latest and greatest from the worlds of comics, movies, television, toys, anime, manga and video games. Bringing the best of popular culture to Downtown Chicago, C2E2's show floor is packed with hundreds of exhibitors, panels and autograph sessions giving fans a chance to interact with their favorite creators and screening rooms featuring sneak peeks at films and television shows months before they hit either the big or small screen! C2E2 just celebrated it's fourth year this April, and it nearly doubled in size from years past.
In what has become an annual tradition CinemaJaw cozied up at our very own table in "Podcast Alley" to spread the word and land some cool interviews. Boy, did we ever! Over the course of the weekend we talked to Tron himself , Mr. Bruce Boxleitner. Along with two of his collaborators Bruce walked us through his new steam-punk television show in development, Lantern City. We also sat down with comic book super star J. Scott Campbell to discuss his upcoming projects, summer movies, and have a little CinemaWAR. Last, but not least, we were fortunate to get a few minutes of time from Lance Fenserman the guy who RUNS C2E2! Lance also happens to be a fabulously interesting dude, and also gets his chance at a trivia rematch against Matt K.
So sit back, relax and adjust you blaster holsters and lightsabers. Get your geek on with CinemaJaw's C2E2 special!
Reviewed this episode: With Great Power, Mud
CinemaWAR: Which Comic Book Director is Better, Sam Rami or Christopher Nolan?
I for an I: The Great Gatsby
Trivia: Leonardo DiCaprio, Tobey McGuire Movie Trivia
(There were so many great interviews that we got at C2E2 that we couldn't fit them all into one episode. Rest assured that they will come out! Follow us on Twitter for constant updates)