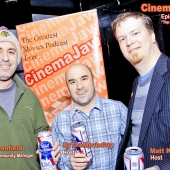 Update Required
To play the media you will need to either update your browser to a recent version or update your
Flash plugin
.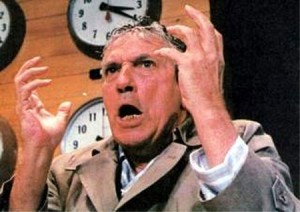 I'm Mad As Hell and I'm Not Going To Take It Anymore!
Journalism: A word synonymous with freedom, integrity, and celebrity gossip. Since the invention of the printing press we have used the written word to spread our messages and let them know the news. Journalism is as important a profession as any, and at it's best the media is an important watchdog in our society. But we like the movies section. So, we are covering our Top 5 Journalism Movies!
We need a reporter to help us. One with gumption, moxie, one who runs the entire ChicagoNow blog network for the Chicago Tribune Media Group, one who's a regular Chicago RedEye contributor since it's inception, One who wrote the book "100 Things Cubs Fans Should Know and Do Before They Die", one like the incomparable Jimmy Greenfield. So it's a good thing that his schedule was open!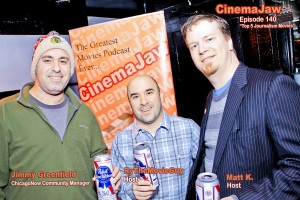 Jimmy joins this entire episode as we talk media, journalism, movies, chicago, Cubs/Sox, Bruce Willis and a whole lot more. Plus all the usual segments you've come to love: I for an I, CinemaWAR, Trivia, and a whole slew of reviews.
No Comment…
Also at the top of this episode is our interview with Ben Gleib and Angie Greenup of the Oscars Road Trip! Yes that is a REAL Oscar below! Special thanks to Angie and Ben for being gracious enough to let us hold Oscar and granting an interview. We think it turned out well!