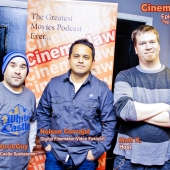 Update Required
To play the media you will need to either update your browser to a recent version or update your
Flash plugin
.
Doctor. Doctor. Doctor. Doctor. Doctor. Doctor.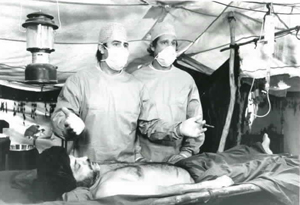 Medicine and movies have gone hand in hand since the dawn of the medium. We all want to know what those people in white are thinking, the pressures they face, and the romances they pursue. From funny to gory, the Medical genre spans all. That's why this week on CinemaJaw we grab the rib spreaders and go surgical on the best Medical Movies!
We are going to need a man with a steady hand, someone who's scalpel like taste in film can dissect this patient. Welcome Nelson Carvajal,  an independent digital filmmaker, writer and content creator. He writes a great blog blog FREE CINEMA NOW , and his video essays for indieWIRE can be found here.  Nelson has been a considerable presence in the emerging new media independent moviemaking arena, sporting a filmography is mainly made up of niche experimental digital shorts.
His video work has been featured in the London Underground Film Festival, the Milwaukee Avenue Arts Festival, the Fractured Lens Video Festival, the Chicago International Movies and Music Festival (CIMM Fest) and the 0110 International Digital Film Festival. In early 2012, Carvajal and fellow underground filmmaker Amir George collaborated on a video installation art show titled "Film Is Dead: Edges of the Digital Frame" which played for an entire month at the I Am Logan Square Art Gallery in Chicago.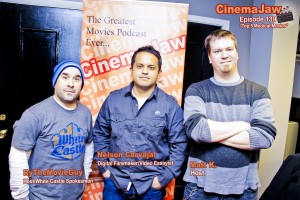 Needless to say Nelson scrubs in with us this entire episode. In addition to the Medical Movies, we cover a ton! Trivia, CinemaWAR, J.J. Abrams and much more! So let us suture your wounded ears and give them a podcast worth listening too… STAT!
Reviewed This Episode: Amore, Compliance, Frankenweenie, Special When Lit, Chasing Ghosts, Game Over: Kaspirov and the Machine, Ecstasy of Order
CinemaWAR: Was JJ Abrams a good choice to direct the new Star Wars films?
Trivia: Steven Soderbergh Trivia