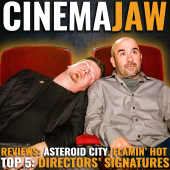 Update Required
To play the media you will need to either update your browser to a recent version or update your
Flash plugin
.
Reviewed: Asteroid City, Flamin' Hot
Trivia: "City" Movie – Stump the Kubinski
Top 5: Directors' Signature Moves
Celebrating This Month: Jennifer Lawrence
Every good performer has a signature move. The Rock has the People's Elbow, Babe Ruth would point to the bleachers as he took his stance, and so on. Film directors are no different. The good ones have style and panache, and add something uniquely their own to the language of film. This week on CinemaJaw we take a look at our favorite Directors' Signature Moves. MOVES, not MOVIES… see the difference.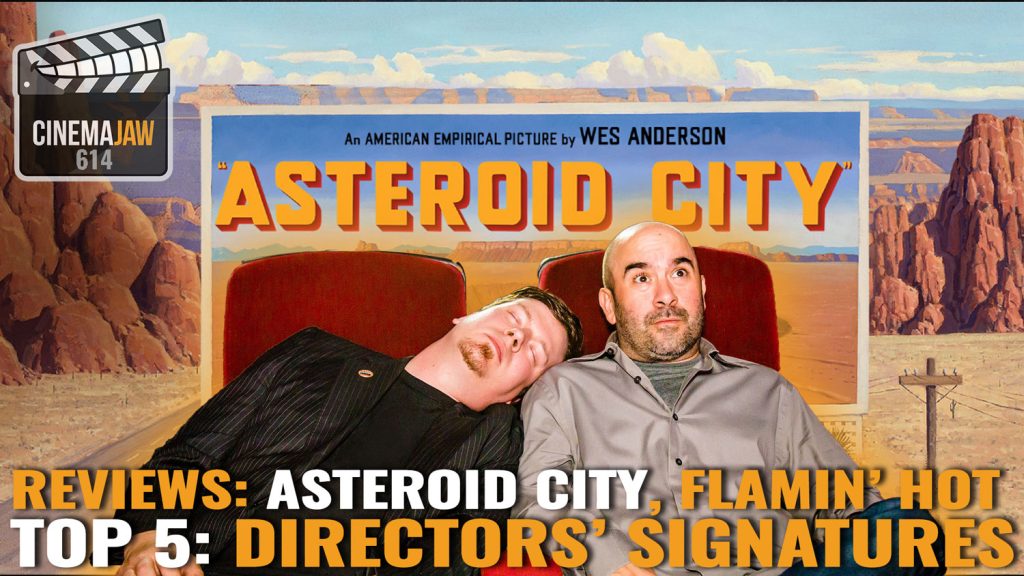 Joining us this week is… no one. Just us core JawHeads! More time for a double dose of reviews! We have the latest "hot" documentary burnin' up the film circuit, entitled Flamin' Hot, and yes… it's the story of the Flamin' Hot Cheeto. We also get whimsical as we dive deep into the great Wes Anderson's latest, Asteroid City.
It's a jam-packed Jaw as always!
Top 5 Directors' Signature Moves
Matt:
Hitchcock – Cameos
Nolan – Complex narratives
John Carpenter – Scoring his own movies
Scorsese – Narration
Guillermo del Toro – Fairy Tales
Ry:
Tarantino – feet
Greengrass – shaky cam
Curon – long shots
M. Night – Twists
Spike Lee – Double Dolly Shot