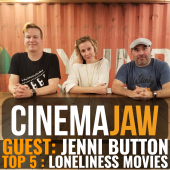 Update Required
To play the media you will need to either update your browser to a recent version or update your
Flash plugin
.
Reviewed: Ad Astra
I for an I: Joker
Trivia: Joker Actor Trivia
Sponsored by: Overcast
Film is largely a social experience. We tend to go to movies in pairs or groups, and even at home firing up the stream is usually a family time tradition. There can be exceptions, but by and large movies are something that connect us and bring us together. Rightfully so. However, in the stories themselves the theme of loneliness abounds. Learning to connect (or not) is a fantastic story telling device that many many films have explored. This week on CinemaJaw we choose our top 5 movies about loneliness… but we do it together!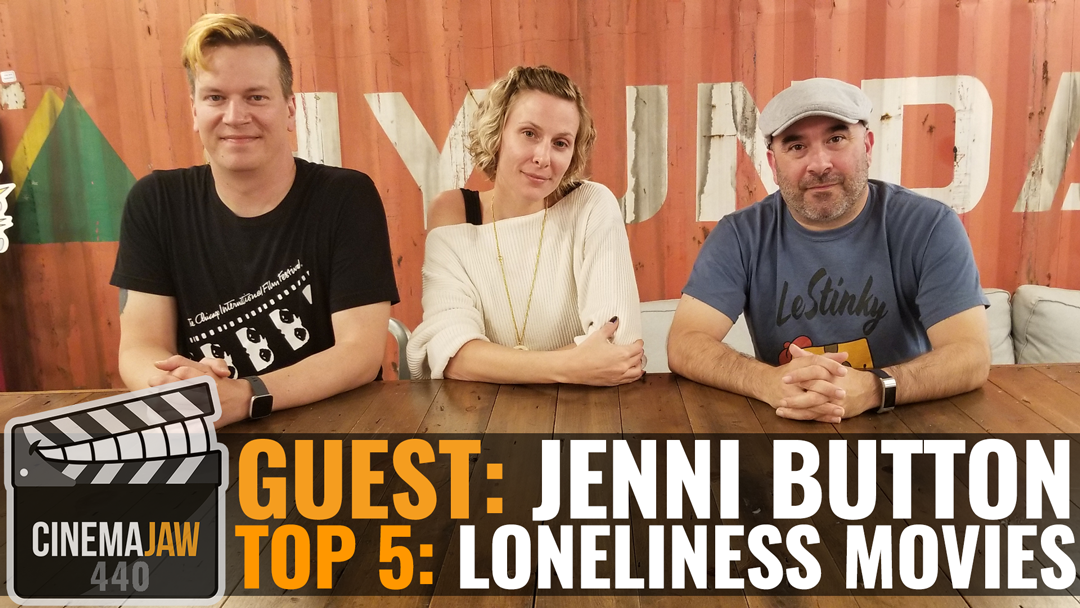 Joining us is a gal who also brings people together through art! Hailing from Cincinnati, Jenni Button is a curator, stylist, producer and all-around conduit of creativity. Jenni has worked with creative agencies, art galleries and public arts programs throughout the midwest. She currently resides and works in Chicago, and is co-founder and experience curator at Fête Esthete + The Art Party. She also sits on advisory boards for nonprofits Art of Freedom and Infinite Chance. This week we talk to Jenni about her work with Wabash Lights (a public interactive art project that CinemaJaw has been following closely) and the upcoming Light Bash event!
So take one earbud out and share it with your neighbor. Listening to podcasts should never be lonely!
Matt:
5.) Silent Running
4.) 1 Hour Photo
3.) A Single Man
2.) Into the Wild
1.) Taxi Driver
Jenny:
5.) Kill Bill Vol. 1&2
4.) The Shining
3.) Edward Scissorhands
2.) Amelie
1.) Life Aquatic
Ry:
5.) Lars and the Real Girl
4.) Anamolisa
3.) Fishtank
2.) Her
1.) Lean on Pete
CinemaJaw would like to take a moment to officially recognize the contribution of Pfil Fujiwara our intrepid producer, who is leaving for new adventures in LA. Good luck Pfil, the fishtank just won't be the same without you!