CinemaJaw 109, C2E2 Special! Featuring an interview with Noah Hathaway!
Tuesday, April 24th, 2012 at 1:38 am
#C2E2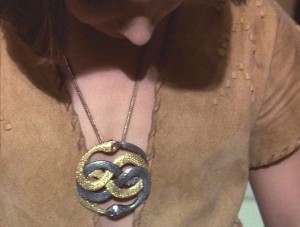 Wow. Chicago's answer to the San Diego Comic Con, C2E2 (Chicago Comic and Entertainment Expo) continues to grow and grow, and this year we think it really hit its stride! CinemaJaw was there to promote, record, repeat and boy did we manage to get some pretty cool interviews! Including folks from independant animated films The Silver Circle and Aidan 5, not to mention the guys from The Thin Ice and Faded Pearl and even an interview with the filthyest podcast in Chicago: Doomed City. Topping off our interview list was a personal favorite of both Matt K. and Ry The Movie Guy: CinemaJaw was treated to some time with Noah Hathaway who is best known for his Battlestar Galactica, and Atreyu in Neverending Story roles. Noah joins us to talk about the past, his latest project with Mark Hamill, tattoos and behind the scenes romances on 80′s sitcoms. Man that was cool!
Plus we reached out to the JawHeads at C2E2 and asked: Which Summer Superhero Movie are you Most Excited About? The Amazing Spider-Man, The Avengers, or Dark Knight Rises? The answer will shock you!
Please enjoy our Special C2E2 episode of CinemaJaw, and thanks to all our cool guests! …and now for some gratuitous Con pics.
Podcast: Play in new window | Download
Tagged with: Battlestar Galactica • c2e2 • Chicago • CinemaJaw • Matt Kubinski • Movie Reviews • MoviePass • Movies • Neverending Story • Night Life • Noah Hathaway • Reviews • Ry The Movie Guy • The New 400 Theaters • The Original Mothers
Filed under: CinemaJaw from Remote Locations! • episodes • Special Guests • Specials
Like this post? Subscribe to my RSS feed and get loads more!