CinemaJaw 98, Favorite Film Series w/guest Mike Hough
Tuesday, January 24th, 2012 at 9:44 pm
Series… Film Series…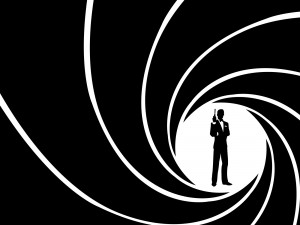 This week on CinemaJaw we choose our top 5 in a category that just wont quit: Film Series! These are the stories about a character, or world, or what-have-you that are just so damn good, that One is Not Enough! While some series go on way past the point of jumping the proverbial shark, many franchises turn out quality entry after quality entry. Admittedly those are few and far between, so we needed some help to choose our top 5. Enter agent Michael "Mike"  Hough, a friend and regular guest on CinemaJaw. Mike joins the boys to discern exactly which series are deserving of the Jaw's wag.
Also major anouncements about our upcoming Episode 100 Extravaganza (Jan 31st, 8pm @ Mother's 26 W. Division) continue! All that plus the rouges gallery of segments: I for an I, Movie Reviews, Guest Vs. Host Trivia, Hollywood Headlines and a whole lot more! So stop polishing your Walther PPK and take a listen!
I for an I: The Grey
Reviewed This Episode: Ides of March, Trust (a Ry's Hidden Gem)
Jaws of Life: Pretator, Total recall, Comando
Sponsor: Want to see unlimited movies at the theaters for one low price? You need MoviePass! Make sure to use promo code "CinemaJaw"  for $15 off!
Come and meet Matt K. and Ry the Movie Guy at the CinemaJaw 100th Episode Extravaganza! Jan 31st, 8pm at the Original Mothers!
Podcast: Play in new window | Download
Tagged with: Chicago • CinemaJaw • Comando • Episode 100 Extravaganza • Flaming Dames • Ides of March • Lord of the Yum Yum • Mike Hough • Movie Reviews • MoviePass • Movies • Night Life • PBR • Pretator • Reviews • The Grey • The New 400 Theaters • The Original Mothers • Total recall • Trust
Filed under: episodes • Major Announcements • Special Guests
Like this post? Subscribe to my RSS feed and get loads more!