CinemaJaw 68, Jaw Retrospective 1996
Thursday, April 14th, 2011 at 9:05 pm
Travel back 15 years with us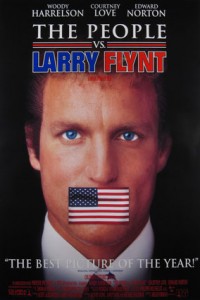 According to Wikipedia: 1996 (MCMXCVI) was a leap year that started on a Monday. In the Gregorian calendar, it was the 1996th year of the Common Era, or of Anno Domini; the 996th year of the 2nd millennium; the 96th year of the 20th century; and the 7th of the 1990s. The year 1996 was designated the International Year for the Eradication of Poverty… Yeah that went swell.
Nevertheless it was a fantastic year for film and Matt K and Ry the Movie Guy discuss the stats, best, worst and top 5 of the year. Also (you know) we get a trivia victim. All this plus I for an I and all the usual segments you've come to love.
I for an I: Your Highness
Reviewed this Episode: Just Wright, Morning Glory, Hereafter
Podcast: Play in new window | Download
Tagged with: 1996 • 1996 Year in Film • Chicago • CinemaJaw • Jaw Retrospective • Movie Reviews • Movies • Night Life • PBR • Reviews • The Original Mothers
Filed under: Flyin' Solo • Jaw Retrospectives
Like this post? Subscribe to my RSS feed and get loads more!