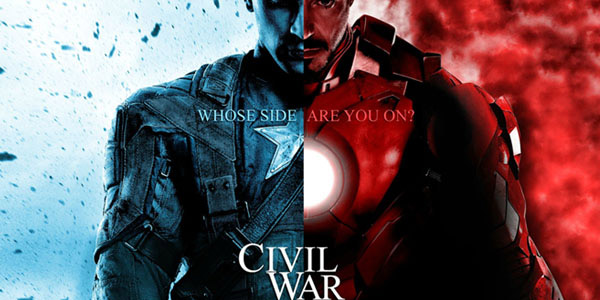 Captain America: Civil War is due out in just a matter of months. By the look of it, it might be the most dramatic Marvel film to date, and a true catalyst setting up the next batch of films from the comic studio. The trailer shows the expected conflict between Captain America and Iron Man as perhaps more serious than most fans have been anticipating, and a schism between those two will make for a pretty significantly altered mood moving forward.
And all of that makes you think: looking back, which of Marvel's seemingly innumerable Avengers films have been the most significant? Of course each of them introduces characters and new plot lines, and for that reason they're all vital to the connected "Marvel Cinematic Universe." But some more than others have truly impacted the direction of where this is all going, and these three in particular look like the most important Avengers-related productions in retrospect.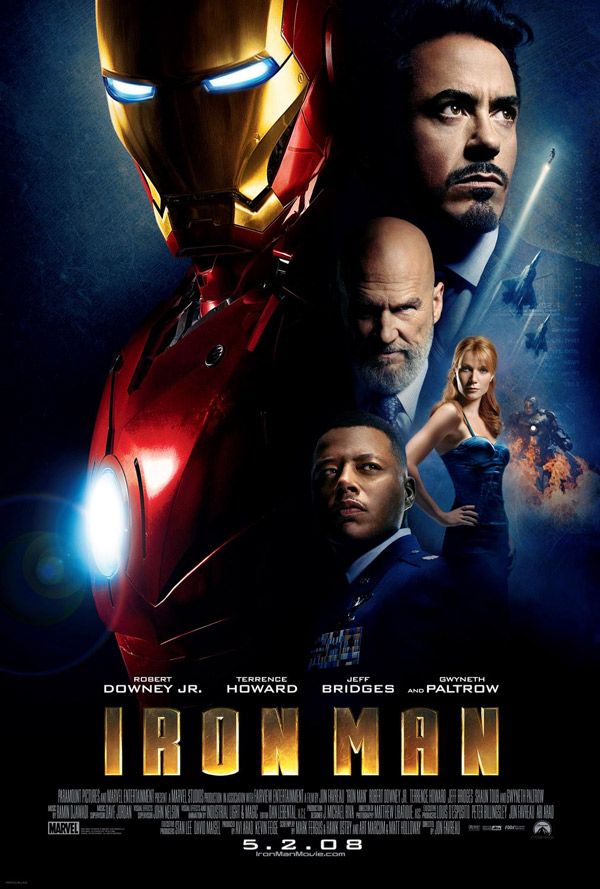 Iron Man (2008)
Depending on how you feel about the Hulk's connection to the MCU, Iron Man can actually be considered the first of the Avengers-related films (and it's hard to believe it was only seven years ago that this whole thing got started!). As such, it naturally deserves credit for getting the ball rolling, and really establishing the first instance of an ungoverned, independent superhero of many to come in the MCU.
But where Iron Man deserves credit aside from simply coming first is in effectively setting up Robert Downey, Jr.'s Tony Stark/Iron Man character as the primary protagonist of at least a decade's worth of films to come. Frankly, given Captain America's status in the comic books as the leader of the Avengers, it was a bold move by Marvel to roll out an Iron Man film first, but in doing so they made Iron Man one of the most entertaining and beloved characters in all of modern action cinema. Downey, Jr. was amusing, heroic, and eccentric enough to make fans want more, and that's still paying dividends in the MCU films. At the end of the day, more often than not, it comes down to Stark saving the day—just as the audience now wants.
Iron Man is also admirable in that it's proven to have more staying power than most of the other Avengers films combined. Look to online gaming, where there are frequently new arcade and casino games released to accompany new superhero films, and you won't necessarily find an "Age Of Ultron" game as the latest selection. In fact, you'll find a regular "Iron Man" game here, focusing on the single character as if the 2008 film just came out yesterday. This sort of continued gaming presence—along with the fact that the war on terror subplot in Iron Man is arguably still the most relevant subject matter in any superhero film to date—has helped keep the film on our minds.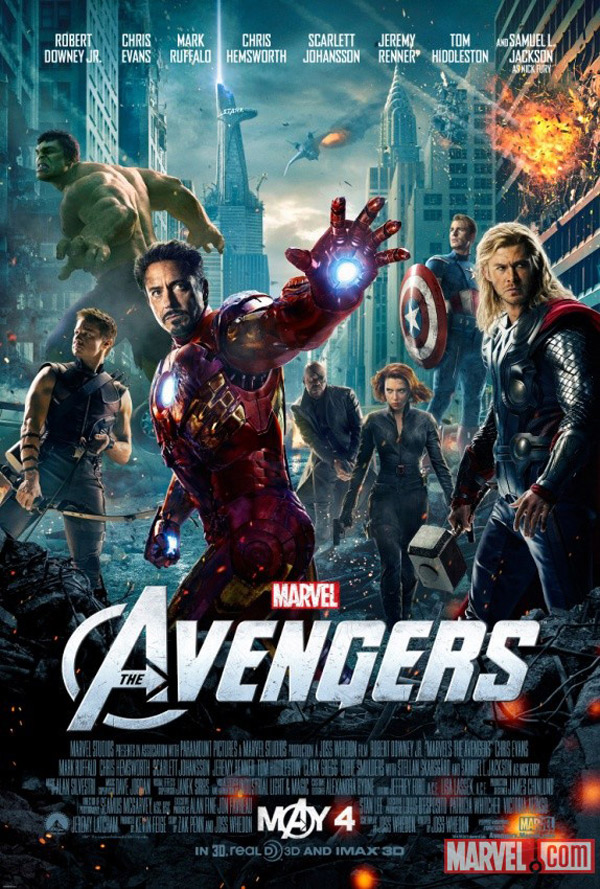 The Avengers
It almost feels cheap to mention The Avengers as one of the most important Avengers film, because of course we know it as the film that brought all the others together. For the first time, we saw the whole core of superheroes together on screen, not only allied but very much involved in a single conflict that requires all of their unified resistance to solve.
But The Avengers isn't important so much because it exists as it is because it actually worked. That's an important distinction, and frankly it wasn't a given. It's hard to think of it this way now that we're a few years down the line from the release. However, director Joss Whedon had a borderline unprecedented task on his hands, taking four larger-than-life protagonists that were not his own and melding them together into a team working through a cohesive story. As one review put it, Whedon "saved the day" in executing a "$220 million behemoth of a movie" in a smart and precise manner. Simply put, this could have been a jumbled, confusing, catastrophe of a film, and the fact that it was anything but basically enabled the rest of the franchise moving forward. It's not that it wouldn't have been made, but it certainly wouldn't have been as exciting to fans.
And The Avengers, like Iron Man, has stayed enormously relevant in our day-to-day lives, not just through gaming or its own sequel but through endless advertisements, analyses, spinoffs, etc. It's arguable that no film in the 21st century has been so influential.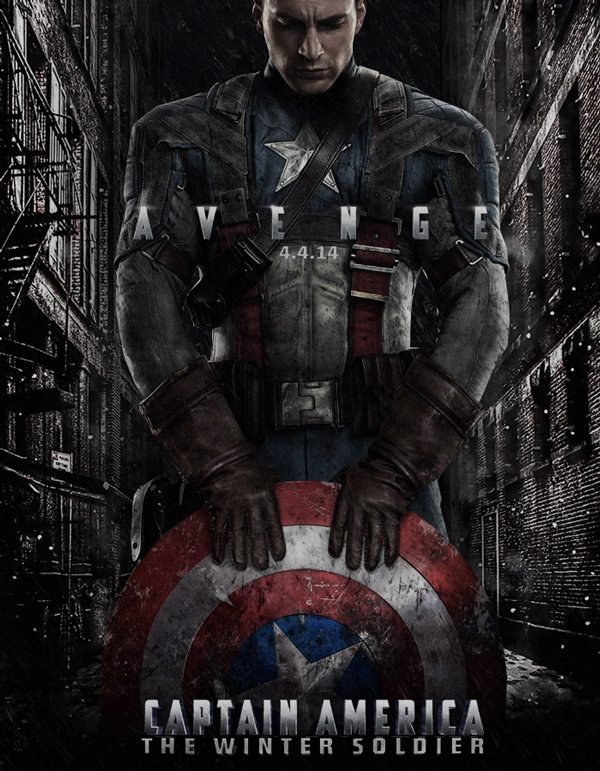 Captain America: The Winter Soldier
Each Marvel film plants seeds, not only for the inclusion of new characters in future projects but for entire plots and changes in character outlook. And given what we're about to see in Civil War, it's fair to suggest that The Winter Soldier may have planted some of the most significant seeds to date.
The first of the MCU films to take place after The Avengers, Winter Soldier had to take on a different sort of atmosphere,. The public within the film was by then not only passively aware of superhero existence but dramatically affected by the events in New York City in The Avengers. On the one hand, superheroes were by that point viewed as necessary protection against alien attacks; on the other, they were viewed as potentially dangerous, or even guilty of causing the alien attack in the first place. That's a very different world than the one that existed pre-The Avengers, and to their credit directors Joe and Anthony Russo handled it by toning things down a little bit. The film had no supernatural involvement but was instead largely about Captain America's past and present interactions with government agencies.
This ranking of Marvel films labeled Winter Soldier as a display of "the blossoming friendship between two broken people," referring to Captain America and Black Widow. It's that underlying concept in the film that makes it one of the most significant MCU projects to date. Captain America is indeed "broken" in this film in that pretty much everything he thought he knew or trusted is turned on its head. He sees firsthand how corrupt a government agency can become, and this experience is now leading to the rift we'll see in Civil War. When the government tries to control superhero activity following the events of Avengers: Age Of Ultron, Captain America will refuse to comply—something he certainly wouldn't have done were it not for everything that happens in Winter Soldier.
In a connected universe like the MCU, each film plays a vital role, even if it's primarily through the introduction of new characters. But these three are the biggest building blocks we've seen yet.