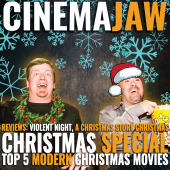 Update Required
To play the media you will need to either update your browser to a recent version or update your
Flash plugin
.
Review(s): Violent Night, A Christmas Story Christmas
Celebrating This Month: James Cameron
Trivia: Stump The Kubinski
Sponsored by: Overcast, Cracking the Code of Spy Movies Podcast
Deck the halls and fa la la, it's time for the first-ever CinemaJaw Christmas Special! And you didn't even need to wait 'til Christmas morning to open it!
In this episode we take a look at two new holiday movies, vying for the coveted "classic" moniker: Violent Night, and A Christmas Story Christmas. Can these two new kids on the block stand tall with the titans of the festive season, or will they pass like a snow drift?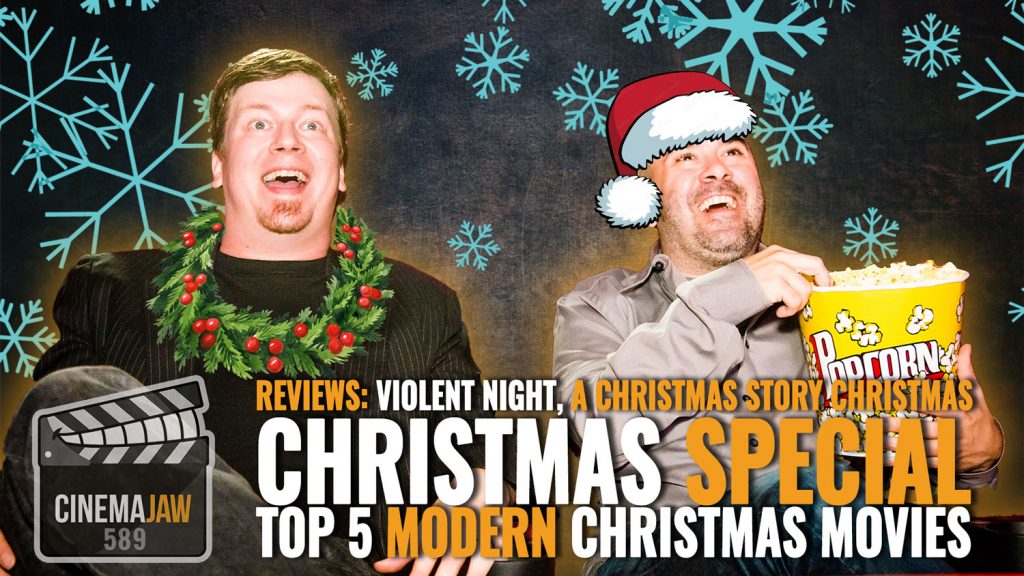 Additionally, we peruse our Top 5 Modern Christmas Movies in search of recent hits and new classics. These films are from y2k and up to today.
Whatever your traditions may be, we are honored to be able to add to them and entertain you this holiday season!
Top 5 Modern Christmas Movies
Matt:
5.) 8-Bit Christmas
4.) Tangerine
3.) Anna and the Apocalypse
2.) Bad Santa
1.) Elf
Ry:
5.) Arthur Christmas
4.) Happiest Season
3.) Harold and Kumar Save Christmas
2.) A Boy Called Christmas
1.) Klaus