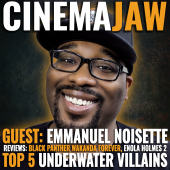 Update Required
To play the media you will need to either update your browser to a recent version or update your
Flash plugin
.
Review(s): Wakanda Forever, Enola Holmes 2
Celebrating This Month: Michelle Williams
Trivia: Black Panther Cast Movie Trivia
Sponsored by: Overcast, Cracking the Code of Spy Movies Podcast
The long-awaited sequel to Black Panther is finally here. There is plenty to unpack with the film itself, how it fits into the MCU at large, the untimely passing of Chadwick Boseman, passing the torch to Letitia Wright, and the film movement #RecastTChalla. We cover all of that with an exceptional guest!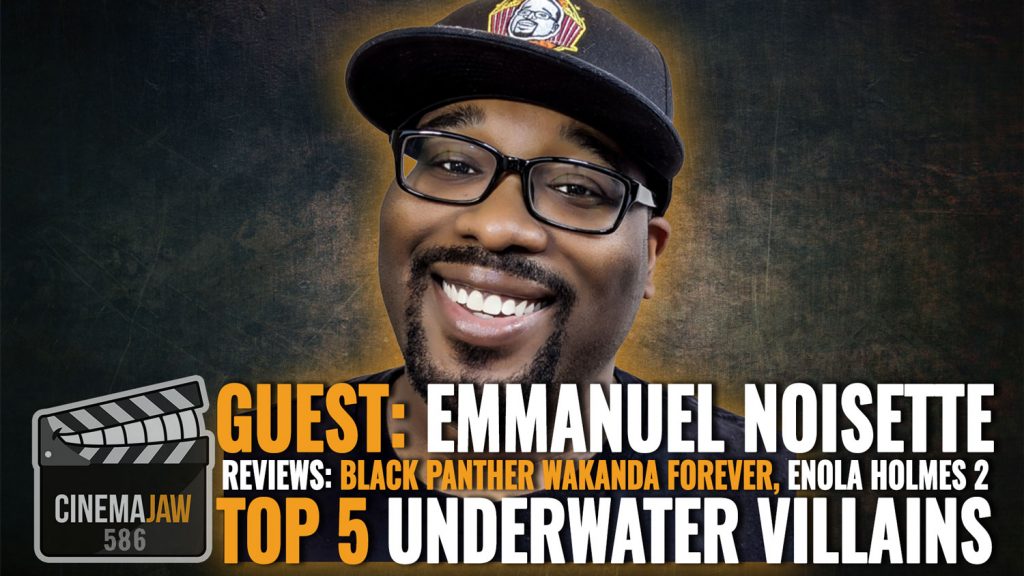 Emmanuel "Eman" Noisette, is a fellow Chicago Indie Critic, and the person who began the #RecastTChalla movement. You can find his reviews on his website and/or his popular YouTube channel. We definitely recommend you check out his content!
In honor of Black Panther: Wakanda Forever's Namor, we dive into our Top 5 Underwater Villains, as well as toss in a bonus review of the new Enola Holmes film.
Enjoy!
Top 5 Underwater Villains
Matt:
5.) The Kraken – Clash of the Titans 1981
4.) Spectre – Thunderball
3.) The Host – The Host
2.) The Gillman – Creature from the Black Lagoon
1.) Star-O the Conquerer – The Suicide Squad (sub)
Eman:
5.) Jaws – Jaws
4.) The Shark – Deep Blue Sea
3.) Ursula – The Little Mermaid
2.) Aligator – Crawl
1.) The Iceberg – Titanic
Ry:
5.) The Kraken – Clash of the Titans 2010
4.) The Monster – Underwater
3.) The Leopard Shark – The Life Aquatic
2.) The Aliens – The Abyss
1.) Kaiju – Pacific Rim