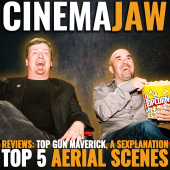 Update Required
To play the media you will need to either update your browser to a recent version or update your
Flash plugin
.
Review(s): Top Gun Maverick, A Sexsplanation
Celebrating This Month: Tom Cruise
Trivia: Stump the Movie Guy – High Movie Trivia
Sponsored by: Overcast
Hope everyone had a nice long weekend! This week on CinemaJaw we get high, as we tackle our Top 5 Aerial Scenes, even if Matt K. and Ry The Movie Guy can't exactly agree on what constitutes an aerial scene.
Of course, we do this in honor of this week's big review Top Gun: Maverick.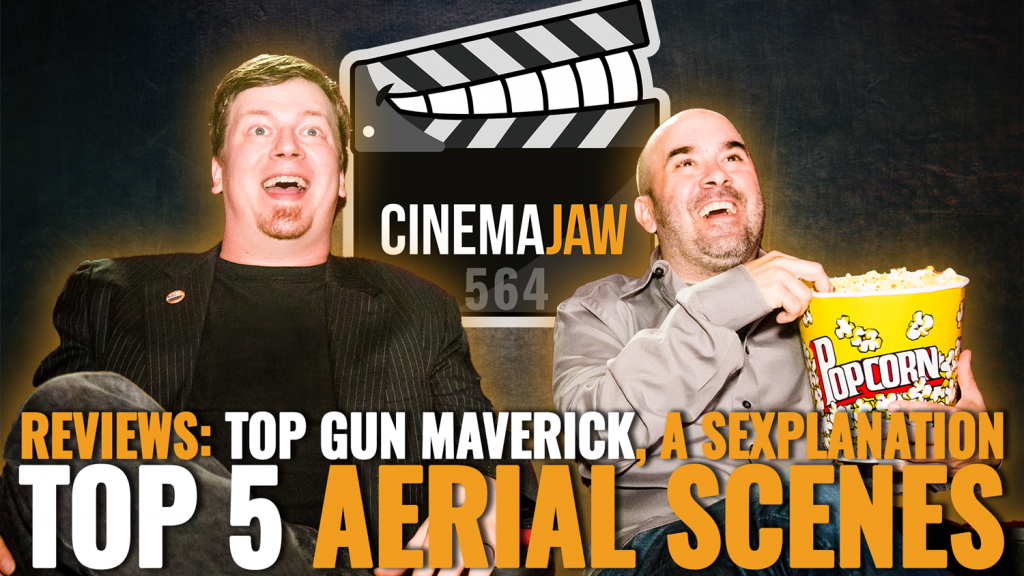 In addition, we have a review of a sexy little indie documentary, A Sexplanation. A doc that picks up where Sex Ed left off with a frank, open, honest, and often hilarious discussion about sexuality!
There are soooo many jokes we could close this post with, but no. We're too mature for that.
Matt:
5.) First Class Passengers – The Wedding Singer
4.) Lois and Superman – Superman
3.) The Ending – Birdman
2.) Re-Entry – Gravity
1.) Riding Falcor – Neverending Story
Ry:
5.) Baby Climbing – Shadow in the Cloud
4.) Dangling from the Balloon – The Aeronauts
3.) Dogfights – Dunkirk
2.) No Parachute – Point Break
1.) Halo Jump – Mission Impossible: Fallout