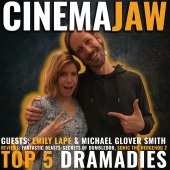 Update Required
To play the media you will need to either update your browser to a recent version or update your
Flash plugin
.
Review(s): Fantastic Beasts – The Secrets of Dumbledore, Sonic The Hedgehog 2
Celebrating This Month: Nicolas Cage
Top 5: Dramadies
Trivia: Relative Movie Trivia
Sponsored by: Overcast
This week, our two guests are not related, but they made a movie about family relationships entitled Related.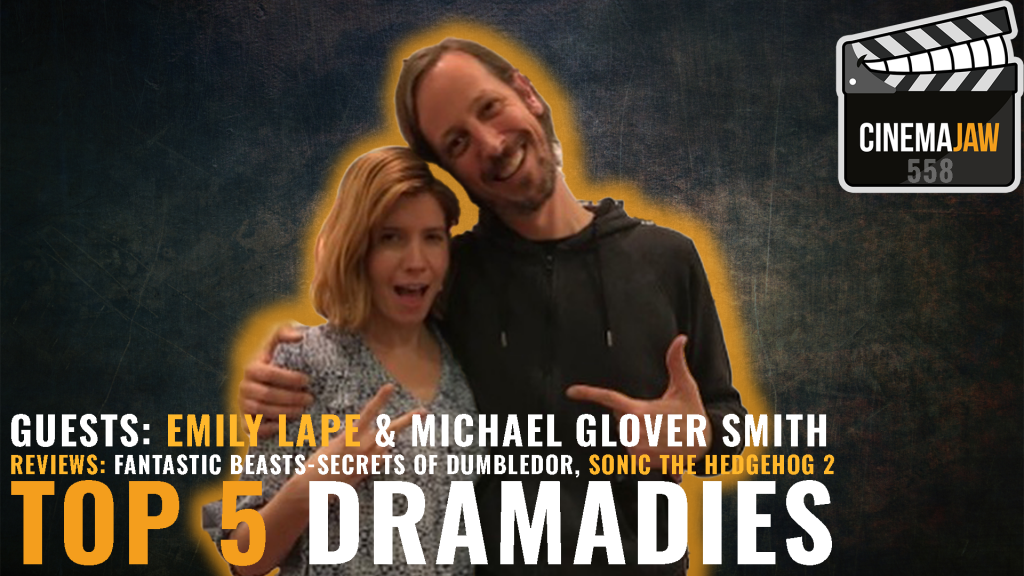 Michael Glover Smith has been on the show before. He wrote and directed the independent feature films COOL APOCALYPSE (2015), MERCURY IN RETROGRADE (2017) and RENDEZVOUS IN CHICAGO (2018), all of which won awards at festivals across the U.S. and were the subject of rave reviews. The Chicago Sun-Times' Richard Roeper wrote that "Smith has a deft touch for creating characters who look and sound like people we know" and RogerEbert.com's Matt Fagerholm has called him "one of the Windy City's finest filmmakers." His films have been screened at Rooftop Cinema Club in Los Angeles, Spectacle Theater in Brooklyn, and the Gene Siskel Film Center and Music Box Theater in Chicago. His latest film, RELATIVE, premiered at Gasparilla in 2022 (where lead actor Cameron Scott Roberts won the Grand Jury Award for Best Performance) and is currently playing the festival circuit.
Relative also stars Emily Lape who grew up traveling with her parents, three brothers, and sister, moving over fifteen times to different homes and cities across the United States. She studied acting in Los Angeles with the highly regarded Ivana Chubbuck, who became a mentor to her during her time there. She has won acclaim for her performances, notably for her lead role in Jason Lehel's feature film debut GAIA, which premiered at the Toronto International Film Festival in 2009, and her supporting turn in PETTING ZOO, which premiered at the Berlinale in 2015. In 2018, Emily produced, wrote and directed the microbudget drama MERCY'S GIRL, which won Best Feature at the Middle Coast Film Festival before being picked up for distribution by Gravitas Ventures. As Norma, the oldest sibling in RELATIVE, her performance marks her first collaboration with director Michael Glover Smith.
The film is a Dramady so we take the opportunity to cover our Top 5 Damadies with the pannel.
It's a JAM PACKED JAW as always!