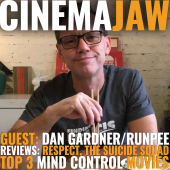 Update Required
To play the media you will need to either update your browser to a recent version or update your
Flash plugin
.
Reviewed: Respect, The Suicide Squad
Trivia: Female Name Movie trivia
Celebrating This Month: Adam Driver
Sponsored by: Overcast
This week on CinemaJaw we don our tinfoil hats. It's the only way to block out the MIND CONTROL! They're everywhere… psychics, subliminals, influencers… seeking a slice of your mindshare. In movies mind control can be a convenient plot device (see nearly every single Marvel film). However, in the right hands it is the opposite of lazy. Mind control can become an aspect of the story that horrifies us, keeps us guessing, keeps us entertained! In honor of our review of James Gunn's The Suicide Squad, we are taking a look at our Top 3 Mind Control Movies… or maybe that's just what we want you to think!
Joining us is a guest who knows a thing or two about control…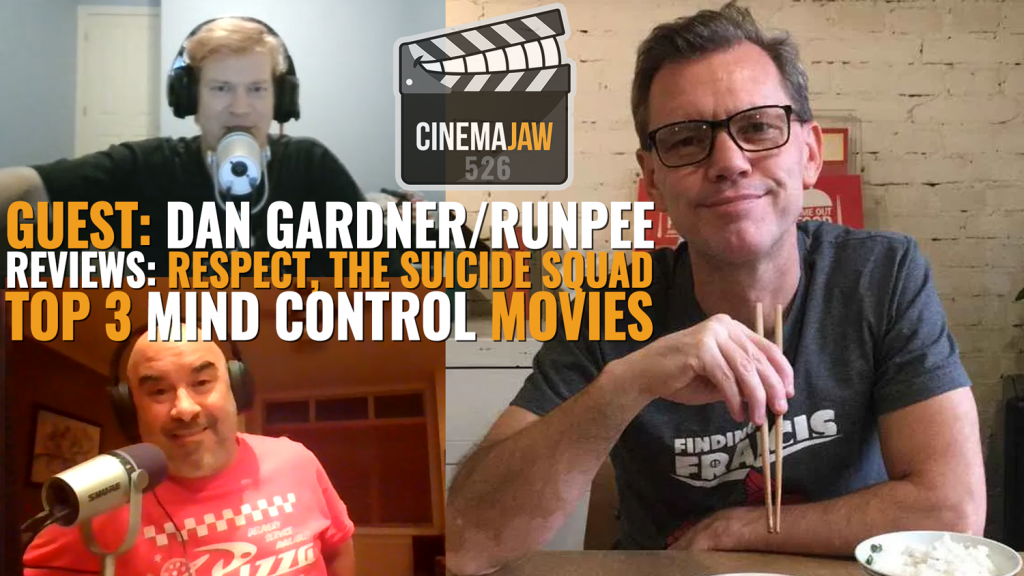 Dan Gardner is the co-creator of an app that can be a lifesaver for those who put the "goer" in moviegoer. You know who you are, you always take the aisle seat, distracted, searching for a lull in the action so you can… well… RunPee. The RunPee app provides its users with convenient and well-researched times to dash to the can, complete with a timer and a brief synopsis of what you miss when you go. Another killer feature of RunPee is letting you know if there is anything after the credits (bonus scenes, stingers, tags, etc) and whether or not they are worth waiting for. It has long been the favorite movie app of Matt K. We hope you guys will check it out.
Plug in those earbuds and crank up The 'Jaw!
We hope you all remain in control!
Top 3 Mind Control Movies
Matt:
3.) They Live
2.) Captain America: the Winter Soldier
1.) Get Out
Dan:
3.) V for Vendetta
2.) Eternal Sunshine of the Spotless Mind
1.) Inception
Ryan:
3.) The Manchurian Candidate
2.) Possessor
1.) The Parallax View