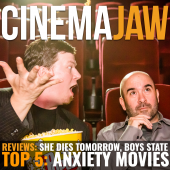 Update Required
To play the media you will need to either update your browser to a recent version or update your
Flash plugin
.
Reviewed: She Dies Tomorrow, Boys State
Top 5: Anxiety Movies
Trivia: Stump The Kubinski
Sponsored by: Overcast
Sweat drips profusely off your brow. You try to settle down, settle in, but you're just too antsy. Something is wrong, you just know it. You feel ill at ease, unable to concentrate. Slightly paranoid, you check again… but it still isn't there. Your favorite podcast is LATE! Refresh the feed, refresh the feed… these guys are like NEVER late! BOOM – there it is, finally! The new episode of CinemaJaw is here! This week, we are covering our Top 5 Anxiety Movies.
No guest this week… they were too anxious.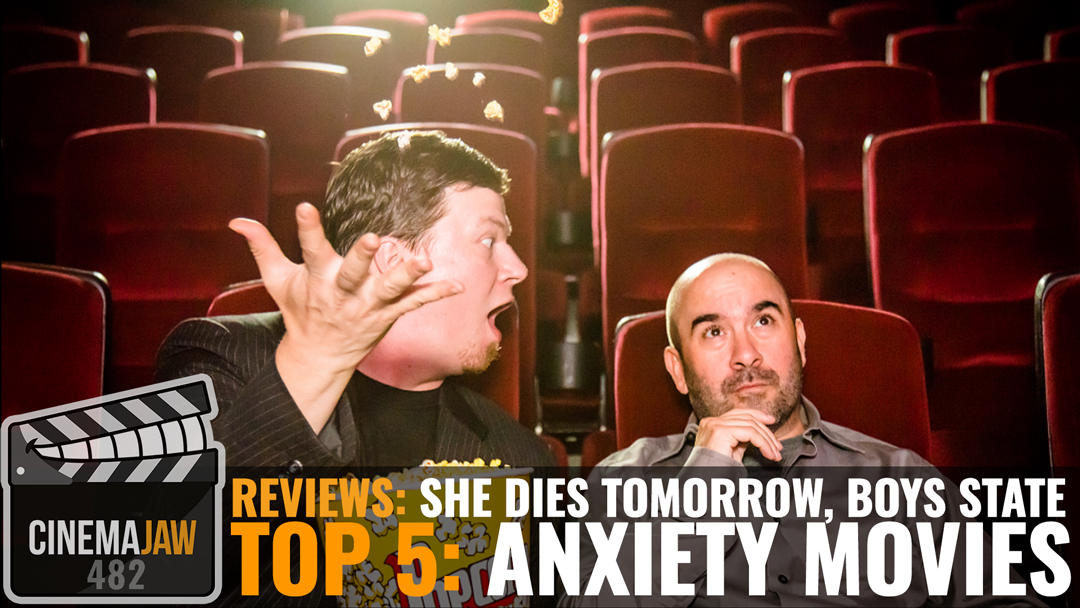 Instead, we will be reviewing two movies: She Dies Tomorrow and Boys State.
So relax. Everything is going to be ok. Listen to a podcast… it helps.
Matt:
5.) As Good As It Gets
4.) Deconstructing Harry
3.) Airplane!
2.) High Anxiety
1.) Silver Linings Playbook
Ry:
5.) The Secret Life of Walter Mitty
4.) Greenberg
3.) Edge of Seventeen
2.) A Serious Man
1.) Punch Drunk Love