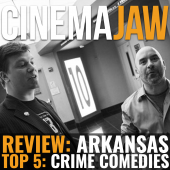 Update Required
To play the media you will need to either update your browser to a recent version or update your
Flash plugin
.
Reviewed: Arkansas
Top 5: Crime Comedies
Trivia: Stump the Kubinski
Sponsored by: Overcast
Editors Note: JawHeads, sorry this episode is late. It's a long story that involves cats, a Mother's Day vase-full of water, and Matt K's laptop. Took a couple of days to rescue the stranded mp3, but we are pleased that it did not take longer! Sorry for the wait. Enjoy!
This week on CinemaJaw, in honor of our review of Arkansas, we take a look at Cime Comedies. This is another one of those genres/topics that we were shocked we had not yet covered in 10 years of podcasting… but here we are. Closing that gap. Crime Comedy is a rife sub-genre since. Yes, crime can be dangerous and violent, but it can also easily be incompetent and silly. A perfect breeding ground for humor.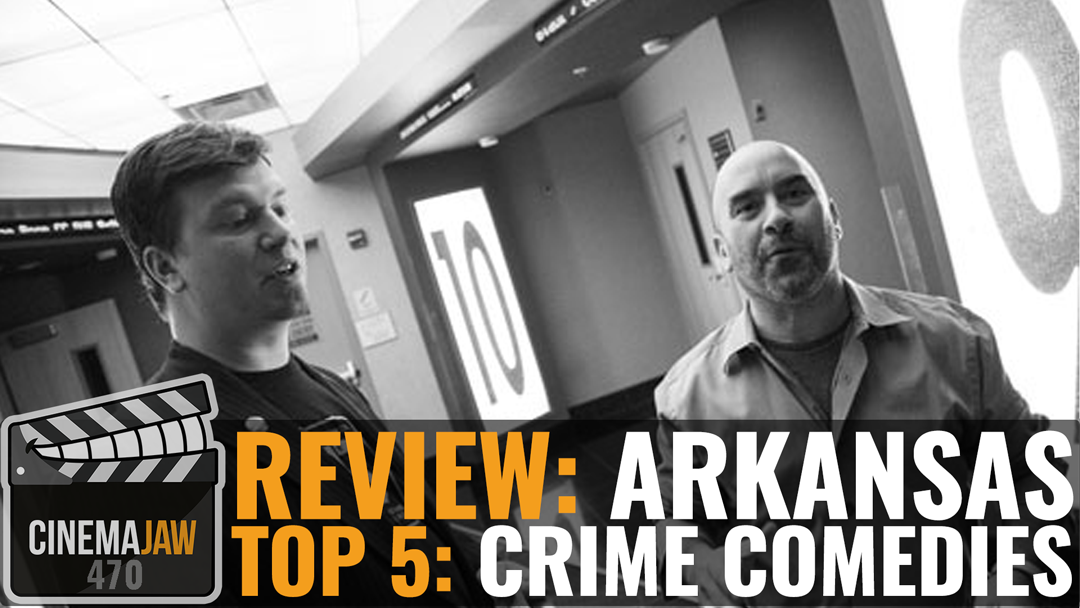 Since we are flying solo we partake in another round of Stump the Kubinski, plus Hollywood Headlines, and lot's of feedback. It's a jam-packed 'Jaw as always!