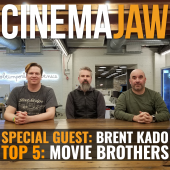 Update Required
To play the media you will need to either update your browser to a recent version or update your
Flash plugin
.
Reviewed: Onward
Top 5: Movie Brothers
CinemaWAR: Who is the better Wayans – Damon or Marlon
Trivia: "BLOOD / SHOT" Trivia
Sponsored by: Overcast
Brothers and sisters! siblings around the world! This week on CinemaJaw we are doing some male bonding as we dive into our favorite Movie Brothers in honor of Disney Pixar's latest Onward. We need a guest who's like a brother to us…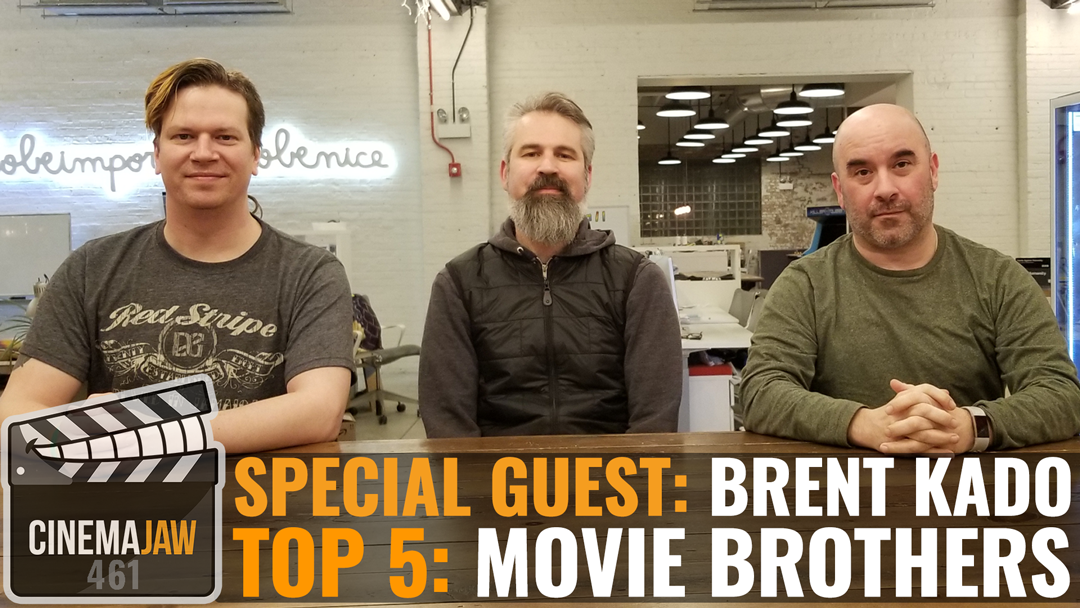 Joining us, for his umpteenth appearance on the show is a man we like to call our bro. Bret Kado is one half of the team responsible for creating the Chicago Comedy Film Festival, as well as being a film professor at Columbia. Not to mention, a producer and filmmaker in his own right with many projects out and many yet to come! You should check out his website because Brent always has something cool going on!
Call your brother and give him a hug asap!
Matt:
5. Teenage Mutant Ninja Turtles
4. Raging Bull
3. Boondock Saints
2. Rainman
1. American History X
Brent:
5. From Dusk Till Dawn
4. Grey Gardens
3. East of Eden
2. Adaptation
1. The Royal Tenenbaums
Ry:
5. Rams
4. Before the Devil Knows You're Dead
3. The Brothers Bloom
2. Good Time
1. What's Eating Gilber Grape