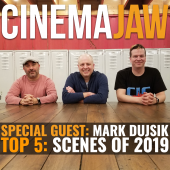 Update Required
To play the media you will need to either update your browser to a recent version or update your
Flash plugin
.
Reviewed: Just Mercy
Trivia: Oscar Nominee Movie Trivia 2020 Edition
Sponsored by: Overcast
We have reached the official end of our 2019 recaps (at least until Oscar Night). It's been a long and amazing journey this past year. 2019 was one of the best years in film since CinemaJaw began, and the roster of great movies goes very deep! Unpacking the year is a hurculian task.
This week, we wrap up our 2019 review with our Top 5 Favorite Scenes of 2019. Joining us is a fellow critic, a man who never misses a movie (seriously)!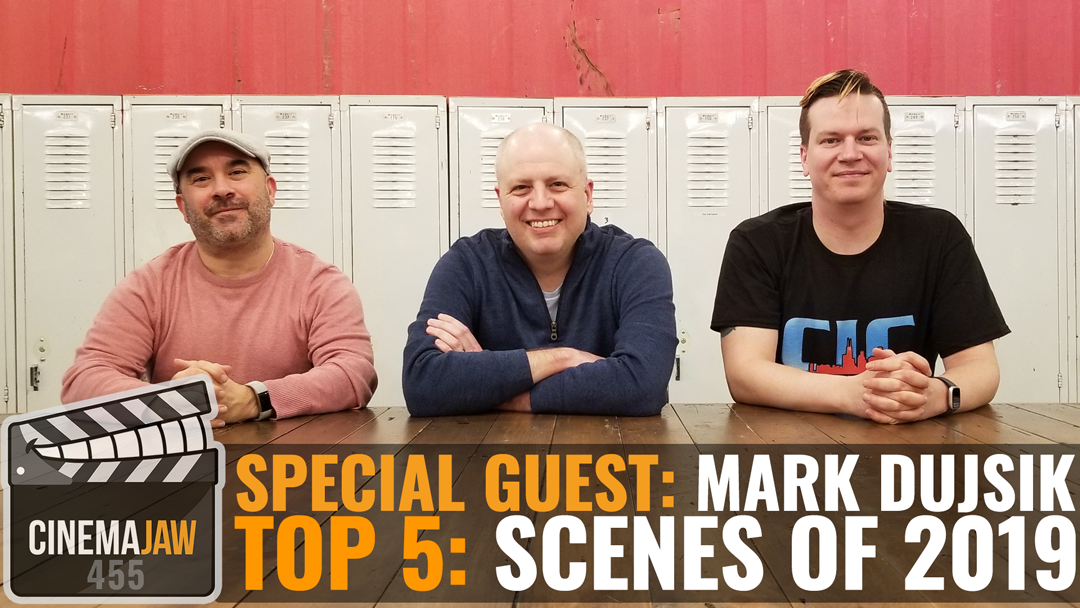 Mark Dujsik has been writing about film since 2001. He is the sole writer, editor, and publisher of Mark Reviews Movies. Mark was a staff writer/co-critic at UR Chicago Magazine from 2007 until the end of its print edition in 2008, has written reviews for various online publications, and currently contributes to Roger Ebert Dot Com, and Magill's Cinema Annual. He has been a member of the Chicago Film Critics Association since 2006 and the Online Film Critics Society since 2002. You can follow him on Twitter at @markreviews.
Have a listen, and tell us if you agree!
Matt:
5. Immolation scene in Midsommar
4. Jimmy skateboarding and falling in The Last Black Man in San Francisco
3. "Love is the strongest" in Jojo Rabbit
2. Talk show scene in the Joker
1. I am Iron Man snap in Avengers: End Game
Mark:
5. The auction from Uncut Gems
4. Final shot of A Portrait of A Lady on Fire
3. First blood from the Nightingale
2. The floor drops out in Parasite
1. The end but which one in Little Women
Ry:
5. Eloise walking toward the cliff; an ending shot of A Portrait of A Lady on Fire
4. Elsa and Jojo dancing in Jojo Rabbit
3. Diner Scene in A Beautiful Day in the Neighborhood
2. The launch sequence Apollo 11
1. The fight scene Marriage Story