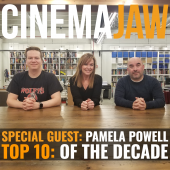 Update Required
To play the media you will need to either update your browser to a recent version or update your
Flash plugin
.
Happy New Year JawHeads, and welcome to the first episode of CinemaJaw in the new year and the new decade. Welcome to 2020!
This marks an interesting turn, not just in film, not just in our calendar but as film critics and podcasters we can look back over a decade long body of work. The past 10 years have been as tumultuous a time as any, and as art reflects life, we have gotten some amazing films. Going back through our ten years of "Best Of" lists, Matt K and Ry The Movie Guy have curated a selection of the best films of the decade.
Of course we needed another voice on the dias. Someone who has taste that differs from Matt and Ry… That someone is film critic and friend of the show Pamela Powell.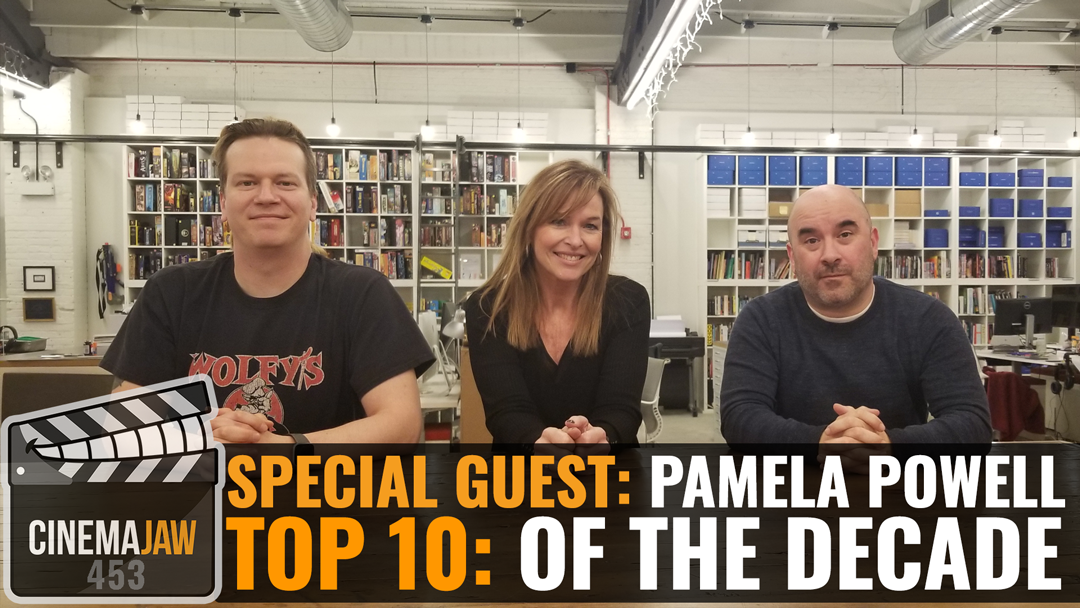 Pam has also reached the ten year mark in her carreer as a critic. Perhaps most famous these days for her work with business partner Chuck Koplinski, Pam has a focus on women in film, Pamela also gravitates toward films that are eye-opening, educational, and entertaining with the hopes of making this world a better place. Pamela travels to film festivals around the world and still makes time to backpack and travel to reconnect with nature.
There is a lot of ground to cover here. Welcome to 2020, again. Let's dive right in!
Top 10 Movies of the Decade
Matt:10: The Babadook
9: Guardians of The Galaxy
8: Mad Max: Fury Road
7: The Florida Project
6:Spring Breakers
5: Only Lovers Left Alive
4: Rogue One
3: Room
2: Exit Through the Giftshop
1: Moana
Pam:10: Hunt for the Wilder People
9: Drive
8: The Big Short
7: The Guilty
6: Ophelia
5: Leave No Trace
4:Manchester By the Sea
3: Nebraska
2: First Reformed
1: Whiplash
Ry:10: Inception
9: Inside Out
8: Mad Max: Fury Road
7: Once Upon A Time in Hollywood
6: The Tree of Life
5: Ex Machina
4: Grand Budapest Hotel
3: Moonlight
2: Bladerunner 2049
1: Roma