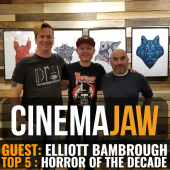 Update Required
To play the media you will need to either update your browser to a recent version or update your
Flash plugin
.
Reviewed: The Laundromat
I for an I: Zombieland Doubletap
Trivia: Zombieland Cast Movie Trivia
Sponsored by: Overcast
Oh! The horror! Pumpkin faces flicker and lear through a swirl of misty fog and rotten leaves. The stench of candy corn and candy apples stab at your nostrils. Distant laughter is difficult to dicern from distant screams as you trot up the walk way. You ring the door bell…  Horror season is here, trick-or-treat! This week we kick of our 2010-2019 (aka Best of the Decade) series in autumnal style as we pick out the best horror movies of this past decade.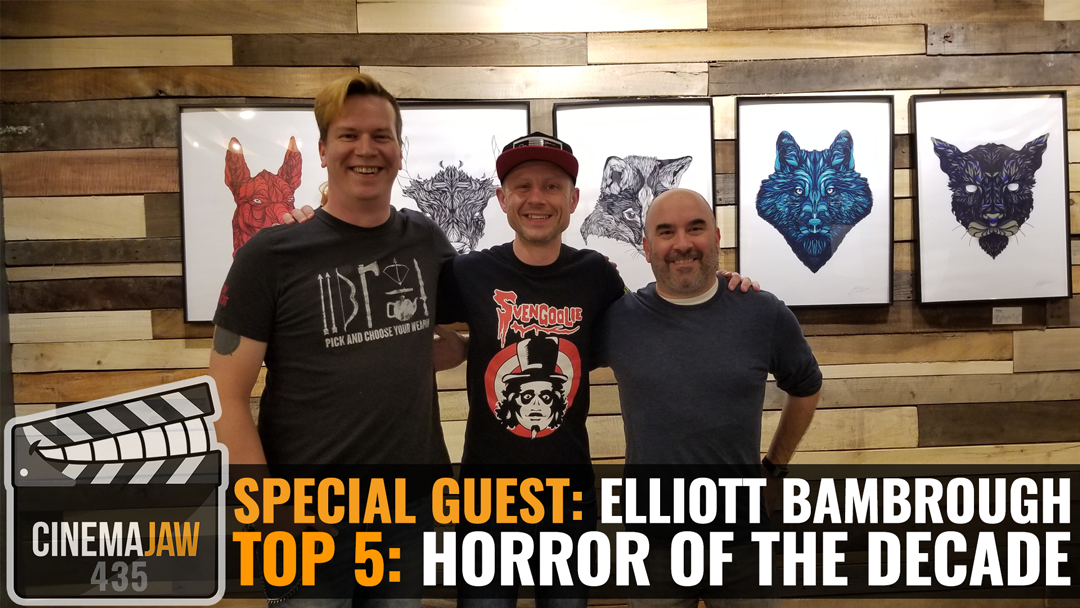 Joining us is a guest who reigns supreme when the Daily Double is in the Horror column, Elliott Bambrough! Elliott is the host of the long running food celebration show, Chicago's Best, and winner of 6 (count them)… SIX Emmy Awards! With his quick witted and irreverent style, Elliott Bambrough has fast established himself as one of the most versatile on-camera and voiceover talents in Chicago. Hailing from the vibrant melting pot of North London, Elliott spent his most formative years studying theater, improv, and music, performing all over the UK. After venturing in front of the camera over a decade ago, as a contracted host on live national UK television, Elliott has also worked on various BBC Radio stations and with Traffic Radio London, prior to relocating permanently to Chicago in 2007. He also happens to be a self professed Movie Fanatic, horror in particular! This is Elliott's season!
So sit back, and close that lid to your coffin, pull up the dirt as you would draw up the covers. Relax in your hole. The worms don't eat much, just little wet kisses. Halloween season is here – and it's time for a horror show! LISTEN:
Top 5 Horror of the Decade
Matt:
5.Midsommar
4.Mandy
3.Tucker and Dale vs. Evil
2.The Witch
1.The Babadook
Elliott:
5. The Ritual
4. Southbound
3. Baskin
2. Terrifier
1. The Void
Ry:
5. It Follows
4. Goodnight Mommy
3. Hereditary
2. Get Out
1. The Conjuring