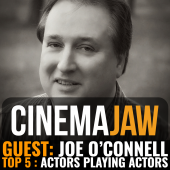 Update Required
To play the media you will need to either update your browser to a recent version or update your
Flash plugin
.
Reviewed: Hustlers, Judy
Trivia: Jenifer Lopez/renee Zelwegger
Sponsored by: Overcast
As the great Jon Lovitz once said – "Acting"! Actors roles can be anything at all, occasionaly actors will even be called upon to portray… actors! It's true. This meta situation can present some interesting dinamics into a role. How does one act as a bad actor, or act as an actor who is better than the actor acting in the role? You see my point? It presents a layer of complexity that playing other occupations could not produce. An actor playing an actor is a unique conumdrum. That is why, this week on CinemaJaw we take a look at the best Actors Playing Actors.
Plus we review Hustlers and Judy – and a headed exchange ensues!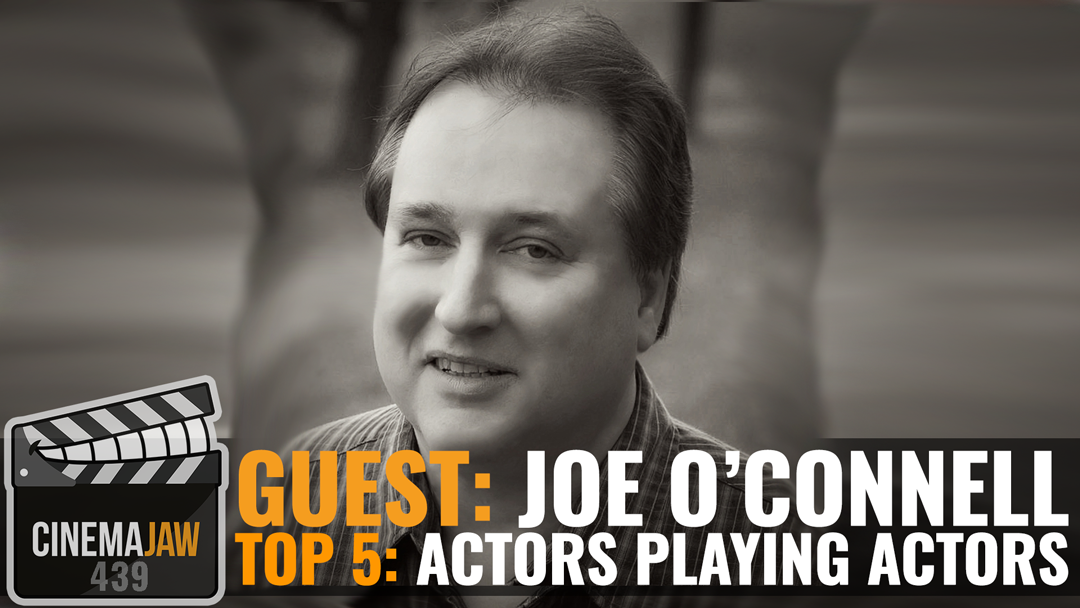 Joining us is a guy who is not pretending at all. In fact he just made a documentary, Danger God, that is about the movie stunt people (actors playing actors?) who put thier bodies in real danger so we can enjoy make-believe that much more convicingly. Joe O'Connell is a former film columnist for the Dallas Morning News, Austin Chronicle and Austin American-Statesman. He wrote the award-winning novel-in-stories Evacuation Plan. In Danger God, Joe follows Gary Kent, prolific stuntman made famous by his numerous appearances especially in cult drive-in films. Garry was part of the insparation for Brad Pitt's character in Once Upon a Time in Hollywood, and even consulted with Tarantino on the role. Danger God is Joe's first feature documentary, but his second is in post-production now. It's called Rondo and Bob, and is about Texas Chain Saw Massacre art director Robert Burns and his obsession with character actor Rondo Hatton aka the Creeper. As fans of documentary, we highly recommend you seek Danger God out. It's a raw first doc that eschews the talking head boredom we get from too many storytellers for a more kenetic style that matches the subject well. Check it out.
If you're crashing through walls, or jumping a motorcycle, just acting like you are or maybe at the gym or on your way to work. Pop in some earbuds and listen to the Jaw!
Top 5 Actors Playing Actors
Matt:
5.) Team America World Police – Trey Parker
4.) Aviator – Cate Blanchett
3.) The Truman Show – Laura Linney/Noah Emmerich
2.) Birdman – Ed Norton
1.) Chaplin – Robert Downey Jr.
Joe:
5.) Becoming Bond – Josh Lawson
4.) Ed Wood – Johnny Depp
3.) Mommie Dearest – Faye Dunaway
2.) The Life and Death of Peter Sellers – Geoffrey Rush
1.) The Stunt Man – Steve Railsback
Ryan:
5.) Auto Focus – Greg Kinnear
4.)The Artist – Jean Dujardin
3.) Birdman – Ed Norton
2.) Man on the Moon – Jim Carrey
1.) My Week with Marilyn – Michelle Williams