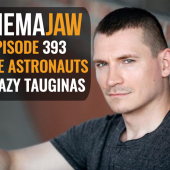 Update Required
To play the media you will need to either update your browser to a recent version or update your
Flash plugin
.
Reviewed this episode: Venom
Sponsored by: Overcast
Space… The Final Frontier… and all that jazz. As human people, we all value the explorers, those who boldly go. No set of explorers in history have been braver, and arguably more important, than the Astronaut. These women and men strap themselves to dangerous rockets and blast off into the sky. Though our first steps into outer space came decades ago, it is nonetheless fascinating, and a great source for many many stories. This week on CinemaJaw we take our protein pills and put our helmets on as we cover our top 5 Movie Astronauts.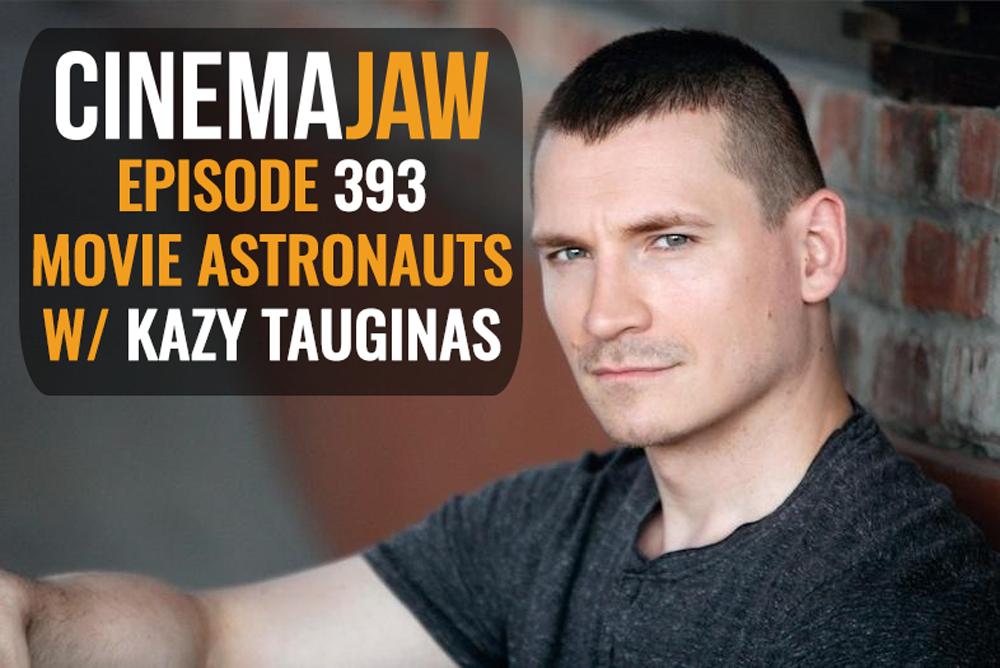 Joining us is a guy so talented, you'll think he's from outer space. Rising star Kazy Tauginas is a former restaurateur and Golden Gloves boxer turned actor.  He has appeared in numerous theatre, film and television roles. His television credits include "Person of Interest," "Blindspot," "Law & Order: Special Victims Unit," "Turn: Washington's Spies," "Blue Bloods" and "Sneaky Pete." Tauginas' film work includes "John Wick," "The Broken Tower," "Terminal Legacy," "Eleanor," "Sollers Point," "Life Is Too Short," "Empire Gypsy," "Recruiter" and "Sheer." Most recently, he was seen as Ari in "The Equalizer 2," starring Denzel Washington.
After writing several short films (and starring in over 20 of them), Tauginas drew inspiration from his mother who'd been diagnosed with Lupus, and his own boxing experience, and decided to write "Standing Eight," a short about a boxer who is forced to retire and contend with life outside of the ring after being diagnosed with systemic lupus. During the spring of 2015 he oversaw two successful Kickstarter campaigns to fully fund the film. Since its completion, "Standing Eight" has won eleven festival awards including Trinity International Film Festival's Best Short Film. He hopes to release the film later this year on Amazon, with proceeds going to Lupus charities.
Wow! A career headed into the Stratosphere! So happy to have Kazy on the show.
So buckle in, earbuds on, check oxygen levels, and get ready for one helluva ride on this weeks CinemaJaw!
Top 5 Movie Astronauts:
Matt:
5.) Zaphod Beeblebrox – Hitchhiker's guide to the galaxy
4.) Commander Adams – Forbidden Planet
3.) Cooper – Intersteller
2.) Catherine Johnson/Dorothy Vaughan/Mary Jackson – Hidden Figures
1.) Harry Stamper – Armegeddon
Ryan:
5.) Harry Stamper – Armegeddon
4.) Robert Capa – Sunshine
3.) George Taylor – Planet of the Apes
2.) Mark Watney – The Martian
1.) Ryan Stone – Gravity
Trivia: Ryan Gossling Movie Trivia
I for an I: Bad Times at The El Royale
Links:
Kazy Social
https://www.instagram.com/kazytauginas/?hl=en
https://www.facebook.com/officialkazytauginas/
Terminal Legacy: Lost Souls

Roger's Park Tip Line:
https://new.tipsubmit.com/en/create-report/anonymous/ChicagoPD
Lestinky:
https://www.lestinky.com/
https://www.kickstarter.com/projects/1061018081/lestinky-socks-and-underpants?ref=nav_search&result=project&term=lestinky