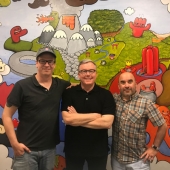 Update Required
To play the media you will need to either update your browser to a recent version or update your
Flash plugin
.
Reviewed this episode: Three Identical Strangers, BlacKkKlansman
I for an I (Interested or Ignore):  The Happytime Murders
Trivia: Jason 'Happy' Movie Trivia
Sponsored by: Backblaze
Art and film go together like peanut butter and jelly. Indeed, film IS art. This week on CinemaJaw we are putting on our smocks and busting out the canvas, sketchbook and clay as we take a look at our favorite (traditional) artists in film. In order to narrow the category somewhat, we are sticking with those who paint, draw or sculpt. Because, after all, one could make an argument that nearly everything can be considered an art on some level.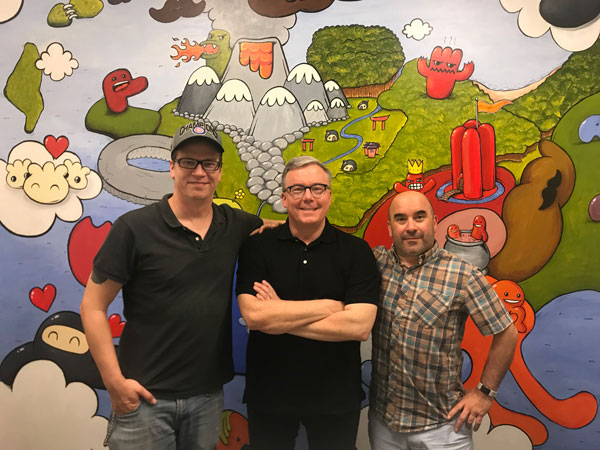 Joining us is an artist! Jeff York has been writing film criticism for seven years online. His weekly blog "The Establishing Shot" is read in 27 countries and he was one of the film critics for the Examiner online, covering mainstream cinema, as well as horror, until the magazine shuttered in 2016. Jeff comes from the world of Chicago advertising and journalism, and he's also an illustrator whose work has appeared in hundreds of periodicals including Playboy, the Chicago Tribune, and W magazine. Jeff is an optioned screenwriter, the host of the weekly podcast "Page 2 Screen" for the International Screenwriters Association, an original charter member of the Chicago Independent Film Critics Circle (CIFCC), a SAG-AFTRA member, and the film critic of Creative Screenwriting magazine online.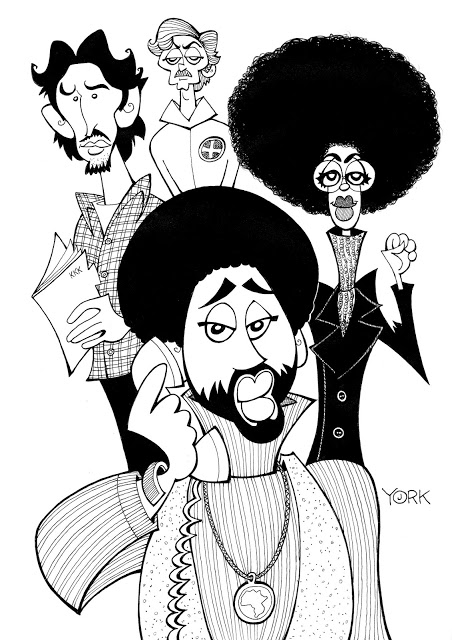 Jeff is the perfect guy to help us explore Artists in Film!
So sharpen your pencils and plug in your earbuds. Here we go!