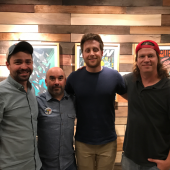 Update Required
To play the media you will need to either update your browser to a recent version or update your
Flash plugin
.
Reviewed this episode: The Florida Project, The Battle of the Sexes
(I for an I) Interested or Ignore: American Made
Trivia: Tom Cruise Castmate Movie Trivia
CinemaWAR: Which movie hat is more iconic Indiana Jone's Fedora or Sherlock Holme's Deerhunter?
Sponsored by: Cards Against Humanity
Since the dawn of recorded history, and in every civilization, there have been the "haves" and the "have-nots". Someday perhaps we will defeat poverty and live in a world where everyone is prosperous, but until then we must examine this issue. Film can be a great way to literally show the world what impoverished people's lives are like. As in this week's review: Sean Baker's latest The Florida Project. Whether through dystopian sci-fi or more down-to-earth true life stories, the movies can be a vehicle for change or simply (at least) for awareness. Sometimes the entries are silly, and that is ok, humor has always been a powerful vehicle for social change, and in no way diminishes the seriousness of the topic at hand. Sometimes (most of the time) we here on CinemaJaw take a lighthearted approach to our love and coverage of film, I would echo the former statement. Although we may choose both silly and serious film picks on the subject, we hope that we can help those in need and advance us all in a positive direction thorough our love of cinema! Yay!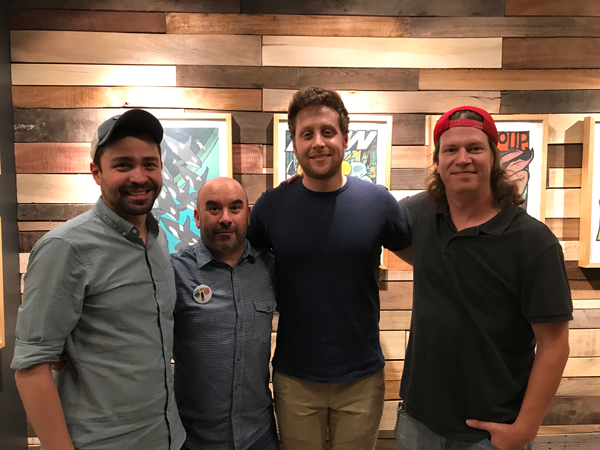 Joining us is a guest who's family, for close to 100 years, has bootstrapped it in the business world. It is the mark of a great entrepreneur is one who sees opportunities, and holes in a market where others see none, or even tell the entrepreneur "You're crazy, it'll never work". They rarely listen to such naysayers, much to the benefit of us all. American Needle is 4 generations of Kronenbergers deep headed into the 21st century, with no end in sight. Joining us is Burke Kronenberger who relays the story of how this needle importer, hat manufacturer and design company saw opportunities that in some small way have changed the world! Indeed, this company (no joke) has influenced sports, apparel, licencing and other areas in massively disruptive ways (that's a good thing) and changed the way we think and conduct some aspects of business! And yes… they make awesome hats too!
Be glad for what you have, and always help others! Listen to your heart and never a naysayer!
Listen to awesome podcasts and wear awesome hats while you do it.
Listen to this week's CinemaJaw!