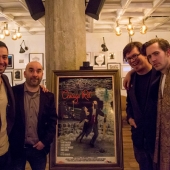 Update Required
To play the media you will need to either update your browser to a recent version or update your
Flash plugin
.
Reviewed This Episode: The Revenant 
Trivia: Robert Dinero movie Trivia
(I for an I) Interested or Ignore: Dirty Grandpa
CinemaWAR: Which actor yet to win an Oscar is more deserving – Tom Cruise or Edward Norton? 
Sponsored by: Basecamp, Dude Dancer (Android or iOS), Food Heals Podcast, Good Horror Bad Horror Podcast
"Never work with animals or kids," goes the old adage. However tried and true that may be, nothing plays on our primal fears better than a good animal attack in film (a child attack too for that matter). Some of the greatest films of all time feature them prominently. This Oscar season's The Revenant is no exception, featuring what may well be the best bear attack ever committed to the screen. In honor of The Revenant, which we review in depth, we are taking a look at our favorite Animal Attacks in film history.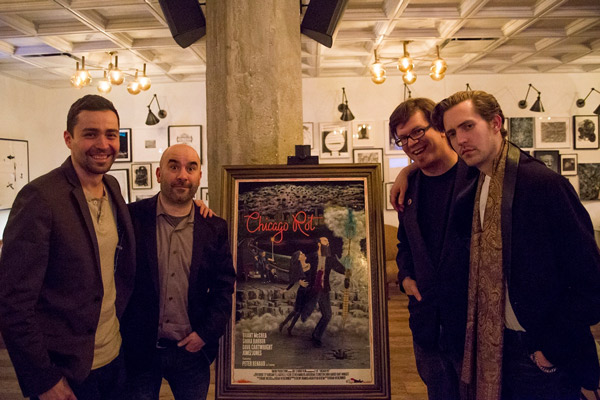 And This is a special episode! We are recording LIVE from a Q&A for Chicago Rot. Rot is a Chicago indie that CinemaJaw has been following closely for a long time. The fruits of thier labor are finally paying off, and the film is set to premere soon. CinemaJaw was honored to moderate a Q&A panel for the Rot guys at the prestigious Soho House in the West Loop neighborhood.  Joining us with his Bat-Shark-Repellent stashed cleanly away in his utility belt is none other than Producer of Chicago Rot, Mr. Jeremy Vranich. Vranich is a producer, writer, director, and actor whose entire life has been consumed by film and entertainment. His skills as a producer were tested and honed throughout the four years he spent toiling on Chicago Rot. Vranich can produce from virtually anywhere, but hotel bathrooms and dark, abandoned buildings afford him the creative office space he needs to really flourish. Rot to the core, he is driven to entertain; as a Chicagoan, he is hell-bent on showcasing the city, its artists, and himself as leaders in the film industry. Currently, he is developing numerous projects as CEO of Z Lot LLC, a Chicago production company he co-owns. Vranich also gives a wild, mostly unscripted, and wholly unforgettable performance as Charles in Chicago Rot.
We cannot wait to be able to show the JawHeads Chicago Rot in it's fullest, until then please forgive our talking about it incessantly with only a trailer to show. We promise, you will get to see it soon! Enjoy the podcast…