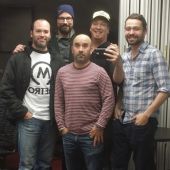 Update Required
To play the media you will need to either update your browser to a recent version or update your
Flash plugin
.
Reviewed This Episode: Crimson Peak, Sicario
I for and I: Room
Trivia: Jack Black Movie Trivia
CinemaWAR: Which Hobbit has had the better career: Elijah Wood or Sean Astin?
Sponsored by: MoviePass, The Food Heals Podcast, AB Mobile Apps, Jackbox Games
Steven Spielberg has had a career that has spanned more than four decades. Spielberg's films have covered many themes and genres. His early science-fiction and adventure films were seen as archetypes of modern Hollywood blockbuster filmmaking. In later years, his films began addressing humanistic issues such as the Holocaust (in Schindler's List), the transatlantic slave trade (in Amistad), war (in Empire of the Sun, Saving Private Ryan, and War Horse), and terrorism (in Munich). He continues to surprise and delight us as one of the best living filmmakers still working today. Today on CinemaJaw in honor of his upcoming film Bridge of Spies, we take a look at his best scenes through the years.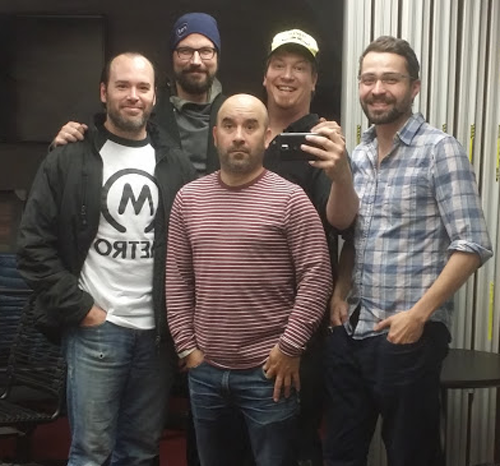 We need a guest that know how to persevere over time. Enter Dorian Weinzimmer and Brant McCrea the director and writer/star respectively of the much anticipated indie film Chicago Rot. The last few years have brought some of the biggest Hollywood action film sets to Chicago streets and studios, though very few local indie-films match the ambitious nature of Rot. Preview screening for this long awaited feature begin on Oct 23, though we first started talking to the Rot guys about four years ago, and have checked in with them since. Excited that some great things are coming out this fall, not the least of which is Chicago Rot.
So don't wait to listen to this episode of CinemaJaw, you can enjoy it right now!