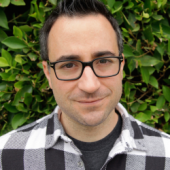 Update Required
To play the media you will need to either update your browser to a recent version or update your
Flash plugin
.
Reviewed This Episode: Tomorrowland
Interested or Ignore: Spy
Trivia: Cameron Crowe Movie Trivia
CinemaWAR: Which is the better rapper turned actor Mark Wahlberg or Will Smith?
Sponsored by: The Natter Cast, 21st Century Auto Insurance, Moviepass
Hollywood is obsessed with itself. This is a statement of fact.
Don't get me wrong. It should be! While, it's true, there is a seedy underbelly that eats up and spits out young hopefuls, leaving them shells of human beings, Hollywood is also a nigh magical place where dreams are made and the impossible becomes reality. But mostly the former.
One thing that cannot be argued is that Hollywood loves movies about Hollywood. They tend to do great at award shows, and with critics. We, at CinemaJaw, will admit that we tend to like them too. "The Movies" are a transcendent and enchanted thing (Obviously we think so. We do a podcast about them!), and when handled correctly the subject matter is rife with potential. What better topic this week than Movies About Hollywood?
And we have a great guest, who happens to lives near there!
Welcome to the show rapper, art dealer, podcaster, writer, polymath, Jensen Karp. You may be familiar with Jensen's breakout run on the Roll Call freestyle competition on Los Angeles radio station Power 106, where he lasted a record 45 days on air to become the show's all-time champion. More recently he is the host, along with Matthew Robinson, of a popular podcast about emerging trends called Get Up On This that has been on both the Smod and EarWolf networks. Jensen is an impressive guy with tons of creative energy, and we get to know his story from the Hot Karl days to art dealing, epic Twitter battles, writing and more! Happy to have him on the show.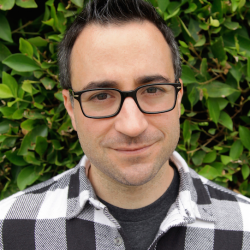 So sit back JawHeads and put in your earbuds. Get ready to fill up your queue with stories of Hollywood telling stories about Hollywood telling stories about Hollywood, and so on…