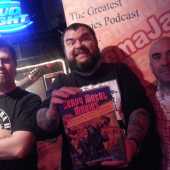 Update Required
To play the media you will need to either update your browser to a recent version or update your
Flash plugin
.
Reviewed This Episode: Edge of Tomorrow
I for an I: 22 Jump Street
Trivia: Dragon Movie Trivia
CinemaWAR: Which Tom Cruise ex-wife had the better nude scene, Nicole Kidman in Eyes Wide Shut or Katie Holmes in the Gift?
Sponsored by: Silver Dogs, short film
There just aren't too many good comedy sequels. The genre is littered with flop after disappointing flop. Turns out jokes just aren't as funny the second time you hear it, one of the main elements of humor (a delightful surprise) is missing by nature of a second go. This week on CinemaJaw we are here to tell you, THEY DO EXIST! There ARE good comedy sequels out there, but you just may have to dig down deep to find them.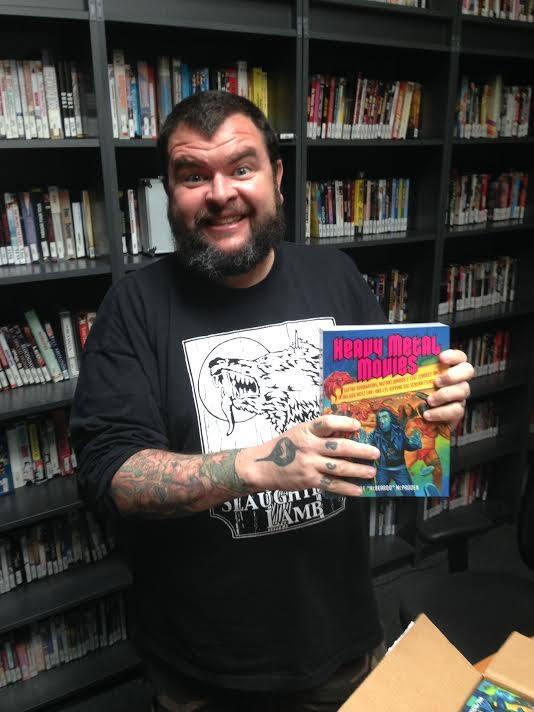 We will need a guest who isn't afraid of said dig. A man who could dig to the pits of hell with a garden trowel if he heard a good flick would be showing there. Enter author of new book  HEAVY METAL MOVIES, Mr. Mike "McBeardo" McPadden. Now my may recall from his previous appearances on CinemaJaw that Mike is also the Head Writer over at the ultimate resource for nudity in movies MrSkin.com. We discus nudity, metal and decent comedy sequels with McBeardo, and as always, it was a treat!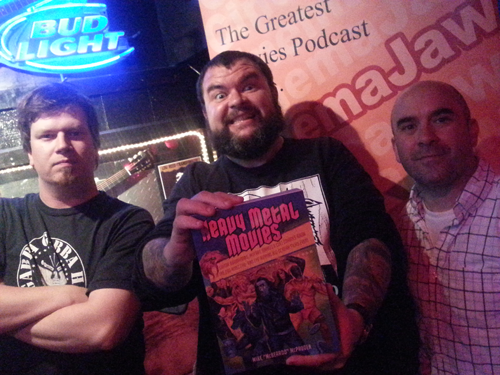 This episode is all kinds of awesome!