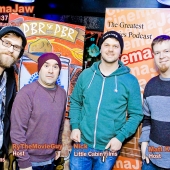 Update Required
To play the media you will need to either update your browser to a recent version or update your
Flash plugin
.
Subculture. sub·cul·ture noun \?s?b-?k?l-ch?r\1 a : a culture (as of bacteria) derived from another culture, b : an act or instance of producing a subculture, 2: an ethnic, regional, economic, or social group exhibiting characteristic patterns of behavior sufficient to distinguish it from others within an embracing culture or society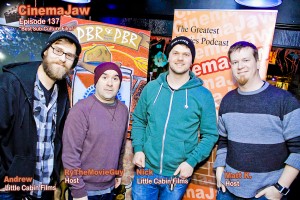 Put on your scuba because this week on the Jaw we delve deep into those uncharted waters of subculture. Many films have shined a light on many, many subcultures. These heretofore little known subjects are always effected by the attention. Whether a positive or a negative, few (if any) emerge from the spotlights of Hollywood unchanged. Just as the quantum particle, the simple act of observation changes the nature of each subculture, and Hollywood's and Indiewood's attention to these walks of life are one of the most fascinating (sub)genre in film!  Many of us were exposed to our very favorite things and passions from films that expose a subculture. From Skateboarding and punk rock to video games and crossword puzzles, there is really only the limit of the human imagination here.
With so many choices, there is bound to be some noise, so CinemaJaw enlists the help of Chicago Filmmakers (in the midst of creating their own subculture film Vannin') Nick Nummerdor and Andrew Morgan of Little Cabin Films. The Little Cabin guys tell us all about their upcoming projects, and offer up their own top 5 subculture movies list as well. Not only that, but they were kind enough to join us on all of our usual segments and a few unusual ones as well.
Certainly Podcast Listeners and Movie Buffs are their own subcultures, and we thank you for being a part of our little corner of them. VIVA LA JAW!
I for an I: Hansel & Gretel
Reviewed This Episode: Zero Dark Thirty, Total Recall
CinemaWAR: Which third installment will be better Iron Man 3 or Hangover 3?
Trivia: Fairy tale Movie Trivia