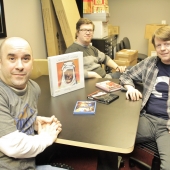 Update Required
To play the media you will need to either update your browser to a recent version or update your
Flash plugin
.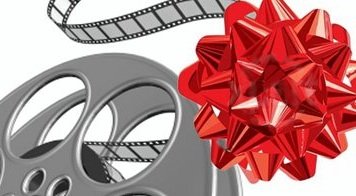 Makin a list and checkin it twice!
This Holiday Season, don't just listen to any ol' advice. Go to the people you trust at CinemaJaw to help you make those xmas shoppin lists for the movie lover in your family… or just for you, because CinemJaw is droppin the GEMS of home theater shopping. While Matt K may famously think that physical media is dead, it still seems to fly off the shelves and true collectors rejoice because this episode we are picking the Best DVDs and Blu Rays!
Helping us choose is a guy on an epic mission. One that could take him 25 years or more. His mission… to watch every Criterion film! He is Matt Streets, also know as The Criterion Completist  over at Keeping-it-reel.com. Matt S. sits in on the entire episode and lends his tremendous expertise and shopping savvy to the show.
Add to it new segments including a new game and this episode is chock full of ju-ju yummies! Its Cinemalishous! Happy Holidays!
I for an I: The Hobbit and Unexpected Journey
Reviewed This Episode: Killing Them Softly, Life of Pi, Hide Park on the Hudson, Brave
CinemaWAR: Which is the better prequel The Hobbit or X-Men First Class?