Gonna bust some blocks like I'm Super Mario!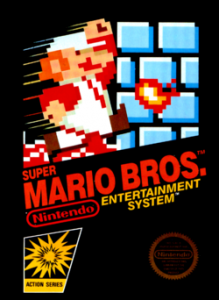 The Summer Blockbuster Season is nearly here again, and boy is this one is stacked up to be a doozy! This 2012 season will see the culmination of the Marvel films of the past several Summers, Christopher Nolan's next entry in the Dark Knight franchise, and Ridley Scott's return to form with Prometheus, And that's only the tip of the iceberg! CinemaJaw will take a look at the most anticipated upcoming films this Summer, so get your checklists ready!
Joining the Jaw for this episode is a genius filmmaker and comedian at large: Joe Avella. You may remember him form his last visit to CinemaJaw.  Joe, a prolific producer of short films, recently completed his first feature length film Master of Inventions, which we discuss along with other interesting tidbits in our interview. Avella was kind enough to join in for the whole episode including regular segments, I for an I, CinemaWAR, Trivia and a bunch of others. It's a jammed Jaw! LISTEN!:
I for an I: The Avengers
Reviewed This Episode: We Bought a Zoo, Carnage, Girl with the Dragon Tattoo, Kung Fu Panda 2
CinemaWAR: Does Mel Gibson have a comeback in his future, or is he done?